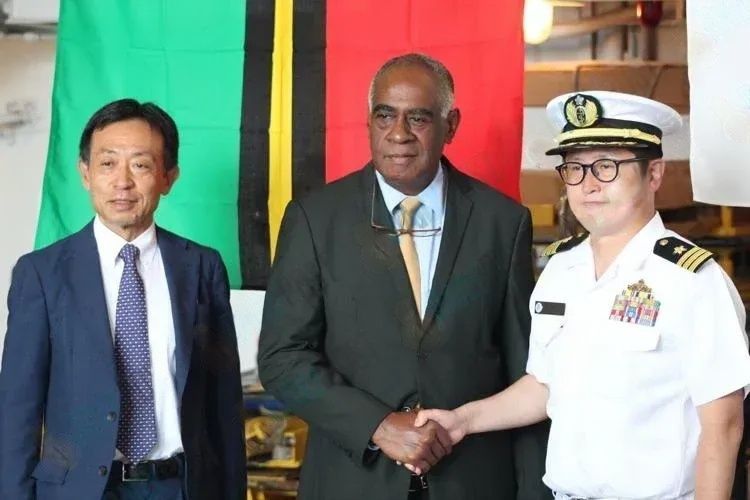 Richard Butler | Exclusive Report by Jason Abel of Daily Post VU | AUG 16th, 2022
Deputy Prime Minister (PM) and Minister of Internal Affairs, Ishmael Kalsakau, has acknowledged the Government of Japan for its ongoing support to Vanuatu, particularly in maritime security.
Deputy PM Kalsakau made the remarks during a courtesy visit to the Japan Maritime Self-Defense Force (JMSDF) destroyer, JS Kirisame on Friday afternoon with the Commissioner of Police, Robson Iavro and a few government officials.
Mr. Kalsakau and the delegation were given a brief tour on the ship by the vessel's Commanding Officer, Atsushi Sakata.
He said that the visit reflects the true partnership and cooperation between both countries in its 40 years of bilateral relationship. Minister Kalsakau stated JS Kirisame's making its first ever port of call in Vanuatu is testimony that security is an important component in the relationship.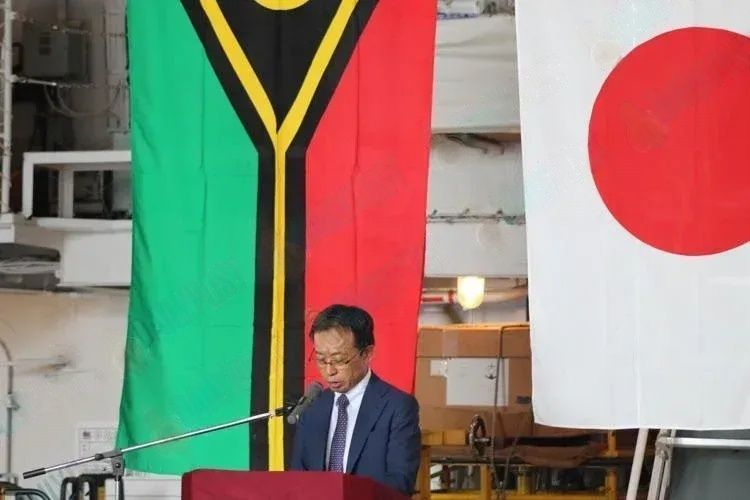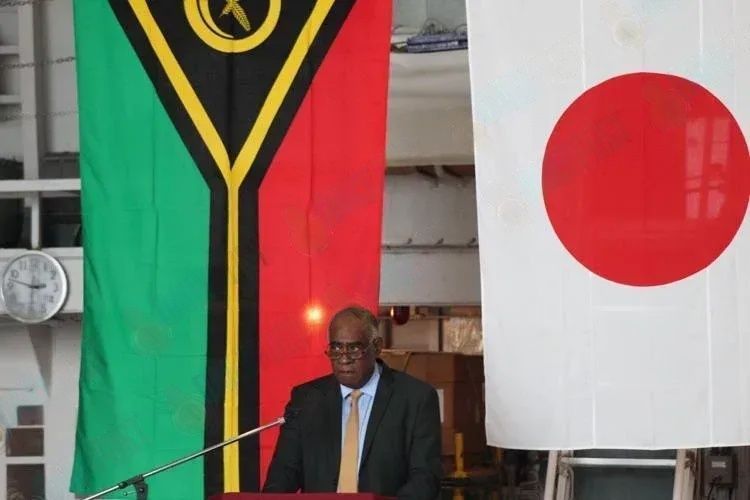 The DPM mentioned the cooperation will benefit both countries and ensure accord within Vanuatu's Exclusive Economic Zone (EEZ). He said Vanuatu is ready to work alongside its partners on security matters and applauded Japan for its generosity.
"Vanuatu is happy to work with the government of Japan effectively to address challenges in its EEZ. It looks forward to working towards the best interest of the country," he said.
The visit is part of Japan's commitment towards maritime security within the Indo-Pacific region.
Japan's Ambassador to Vanuatu, Mr. Hirohisa Chiba, said Japan is happy and proud to collaborate with the Vanuatu government towards a safer and peaceful environment.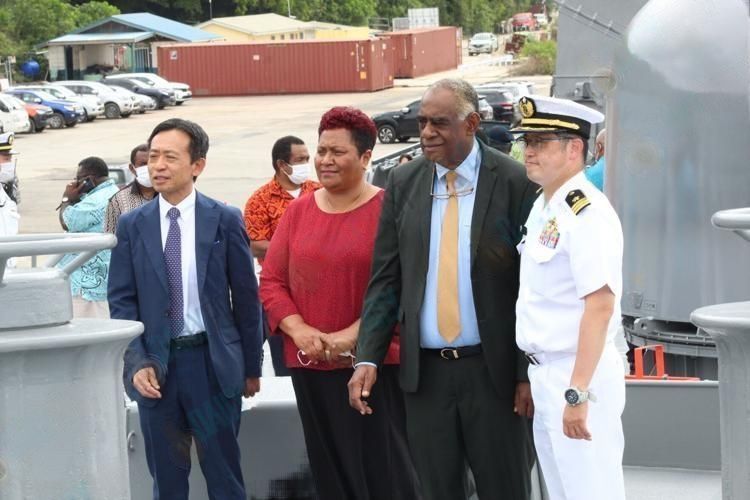 Mr. Chiba mentioned that the deployment of the JS Kirisame is part of Japan's effort to continue the realization of the "Free and Open Indo-Pacific" (FOIP). The Ambassador added he hopes the vessel's visit will promote existing friendly relations in the Indo-Pacific region. including Vanuatu.
JS Kirisame's Commanding Officer Sakata said the visit is an opportunity to develop and strengthen current relations. Mr. Sakata said Japan is willing to provide more assistance to Vanuatu's Maritime Wing.