Migration statistics: Who's moving where?
By GE Look ahead Posted May 14, 2014
EMERGING MARKETS / ASIA, AUSTRALIA, EUROPE, MIDDLE EAST, AFRICA & TURKEY, NORTH AMERICA, SOUTH AMERICA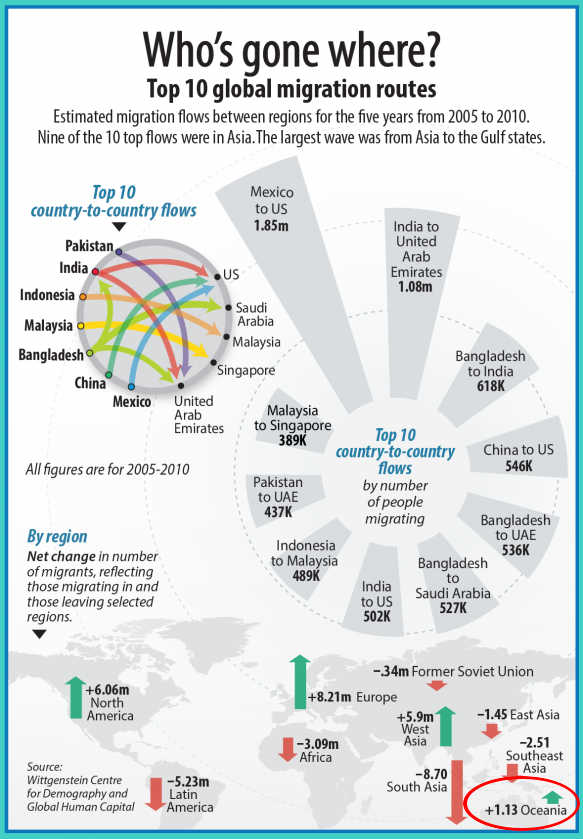 Global migration statistics, which keep tabs on who's moving where, reveal interesting shifts in global migration patterns. According to the Wittgenstein Center for Demography and Global Human Capital, the largest regional migration from 2005 to 2010 was from Southeast Asia to the Middle East while nine of the 10 largest country-to-country waves were in Asia. The face of migration has changed and emerging markets are its rising stars.
Note Oceania – up 1.13% – and of course, these stats are from 2005-2010.  Anecdotal evidence would suggest that the current figure is higher.
To Read more visit Geelookahead at the Economist.com