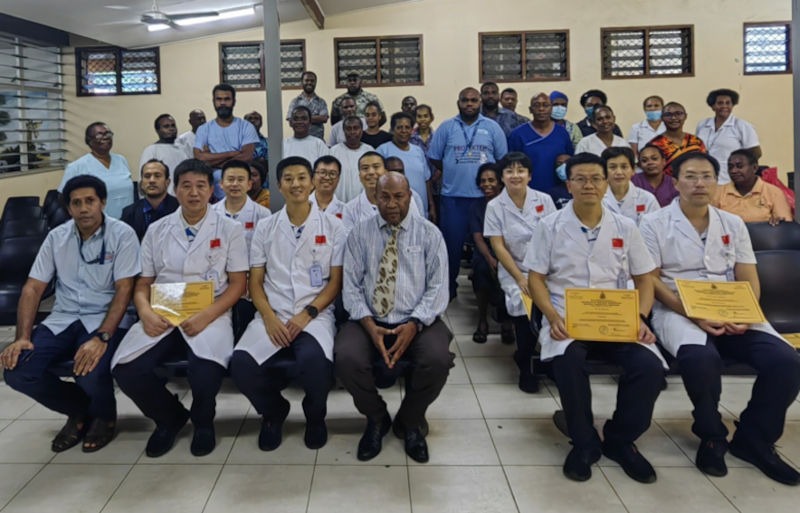 Richard Butler | Exclusive Report by Daily Post VU | DEC 13th, 2022
Since China's medical assistance to Vanuatu began in the 1980s and to date, the Chinese Government has sent more than 200 medical staff to Vanuatu, covering Internal medicine, Surgery, Orthopedics, Obstetrics, and Gynecology, Pediatrics, Stomatology, Anesthesiology, Traditional Chinese Medicine and other specialties.
They have promoted and witnessed the development of Vanuatu's Public Health. When COVID-19 broke out in Vanuatu, Chinese medical staff did not flinch, firmly fought side by side with Vanuatu people on the front line of the epidemic, and made great contributions to the prevention and control of the epidemic in Vanuatu.
At present, China-Vanuatu relations have become a model of mutual respect, solidarity, and cooperation among developing countries.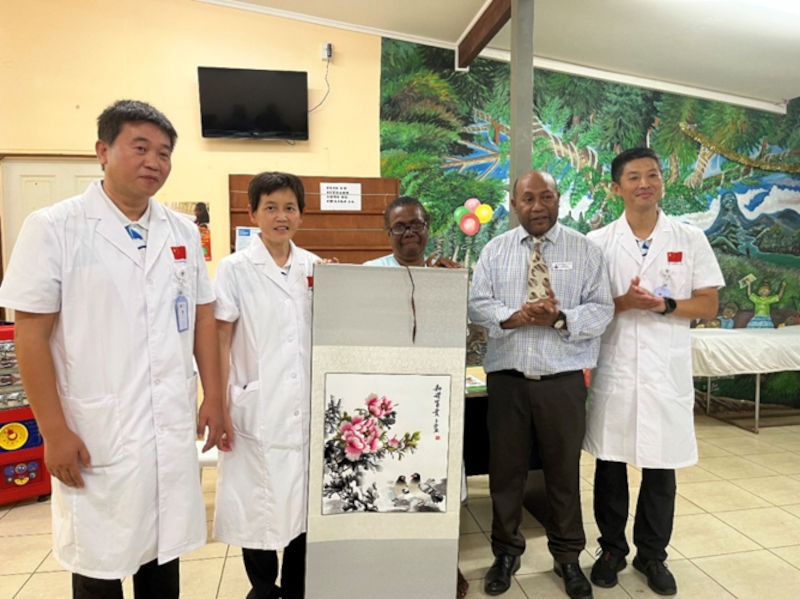 On the occasion of the 40th anniversary of the establishment of diplomatic relations between China and Vanuatu, in order to strengthen the friendly and cooperative relations between China and Vanuatu under the new era, deepen the traditional friendship, and strengthen dialogue, exchanges, and cooperation in the medical and health fields of the two countries, the Chinese government sent the first medical team of National Health Commission to Vanuatu, and Beijing Shijitan Hospital affiliated to Capital Medical University undertook the task.
The medical team is consist of nine members., covering General Surgery, Urology, Cardiology, Respiratory and critical care medicine, Stomatology, Anesthesiology, Traditional Chinese orthopedic massage, Nursing science, and other specialties.
Chinese medical team arrived in Vanuatu in September 2022 and began to work officially in Vila Central Hospital (VCH) in October. It will benefit definitely the people of Vanuatu with the close cooperation and common efforts of the two countries' medical staff.