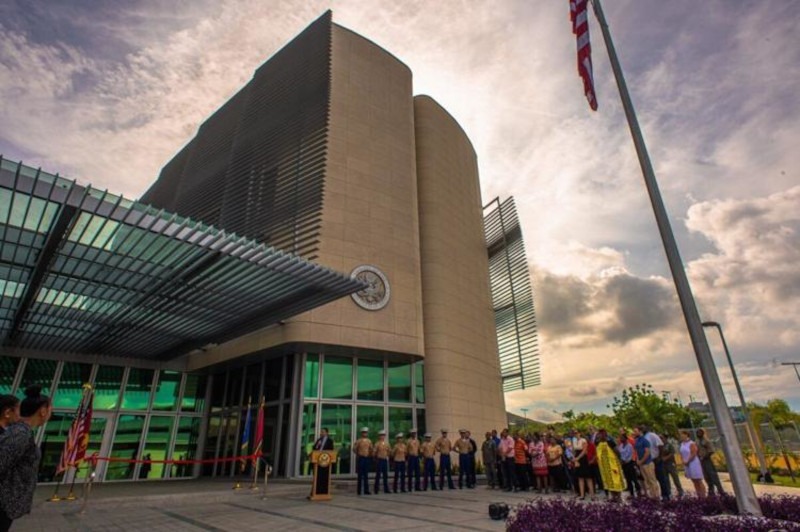 Richard Butler | Exclusive Report by Doddy Morris of Daily Post VU | FEB 25th, 2023
Amid rumors that a local consultant in Vanuatu has received a request from Washington D.C in the United States of America to scout out potential sites for a U.S. Embassy in Vanuatu, the U.S. Embassy in Port Moresby, Papua New Guinea (PNG) confirmed to the Daily Post that the US Congress has asked the State Department to explore the opening of a diplomatic facility.
"We have been working on complying with that request for some time now," the U.S. Embassy stated.
Reports state the U.S. was considering a property over 10 hectares at least, and concerns about building and rent costs are growing because the criteria they employed for a US-based organization pointed to an important site.
According to the U.S. Embassy in PNG, representatives from the U.S. embassy planned to visit Vanuatu to support a high level visit, but the high level visit is not taking place.
The growing military and economic influences of China in the Pacific have alarmed the U.S. significantly over the past several years. To combat this, the U.S. has been increasing its interaction with its Pacific allies and looking for innovative ways to strengthen these alliances.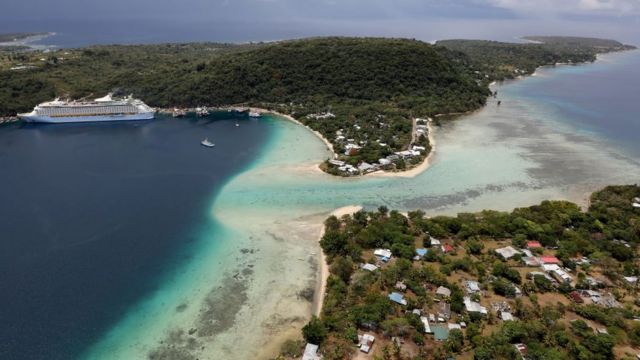 A press release by Washington D.C. on December 28, 2022, stated that the Pacific Islands Embassy Act, a bipartisan, bicameral bill that aimed to enhance American diplomacy in the Pacific to challenge the Communist Party of China (CPC), is now law.
It mentioned that to strengthen American leadership in the Pacific, the Law created physical U.S. Embassies in the Pacific Island nations of Tonga, Kiribati, and the Solomon Islands. It also permits an enlarged physical presence on Vanuatu.
Expanding U.S. relations in the Pacific would help offset the CPC's predatory Belt and Road Initiative and show that the U.S. remains a partner of choice, according to U.S. Congressman Andy Barr in the statement.
The news release quotes U.S. Senator Todd Young as saying that China and the Indo-Pacific region are actively competing, and that Pacific Island neighbors are particularly vulnerable to Chinese pressure.
"This legislation will strengthen our diplomatic presence in the region and signal our resolve to our partners and allies," said Senator Young.
Another US Senator, Jon Ossoff, also stated that strong U.S. diplomacy in the Pacific is essential.
Currently, the U.S. has embassies in a number of Pacific nations, including Australia, New Zealand, Fiji, PNG and recently re-opened the U.S Embassy in Solomon Islands.
The U.S. wants to expand its diplomatic network and establish closer ties with its Pacific allies; therefore it has opened new embassies in those regions.
If the U.S. looks to enhance trade and investment in the region, this might also help to strengthen economic relations.