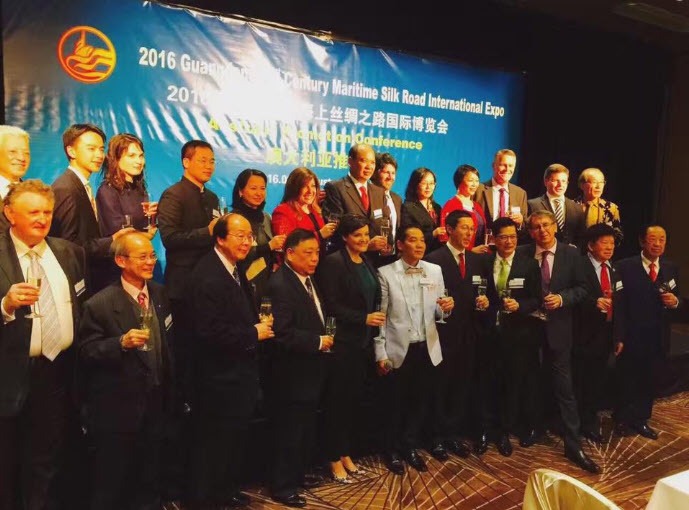 Where did this all start?
…With Richard Butler's inaugural visit to China as a representative of Vanuatu Deputy Prime Minister Han Lini in 2014, and with the able assistance of the Worldwide Dongguan Entrepeneurs Federation.

Chinese Premier Li Keqiang (back row R) and Prime Minister of the Republic of Vanuatu Charlot Salwai (back row L) witness the signing of bilateral cooperative documents in Beijing, May 27, 2019
Beyond all the pomp and ceremony, this is what matters.
These agreements make a world of difference to the future of Vanuatu – particularly economically.
In this podast Richard Butler covers the essentials of the visit, and how investors in Vanuatu projects can ride the Chinese/Vanuatu wave to the beach of prosperity.

Mentioned in this podcast…
Phone Richard on +61 2 8007 3803 (Sydney, Australia)
Phone Lance on +678 5464 111
Pacific Haven Resort – website for a premier investment in a tourism project
South Pacific Plantations Management Ltd – Managed Papaya Farmlets high ROI investment in food production
Our thanks to GCTN for the article below and the Video Report.
What's the weather like at the Pacific Haven Resort site on magnificent Teouma Bay. via Port Vila today?

View detailed surf forecast for Teouma Bay. Visit surf-forecast.com for more details, long range forecasts, surf reports, swell and weather maps.
DISCLAIMER:
Melanesian Waterfront Real Estate Limited, the owner of the AllAboutVanuatu.com informational website,  does not provide investment, tax or legal advice, and nothing available at www.allaboutvanuatu.com or any communications from the MWREL team members or related groups should be taken as such. MWREL does do not represent any foreign government nor are agents of any foreign government. Before undertaking any action, be sure to discuss your options with a qualified advisor.