Is it time to consider an offshore investment?
This presentation shows how you can start into an agriculture one-acre farmlet project with a low start-up cost of only US$4,999 or A$6,300 for return projected at 10% and above per annum… And also providing much-needed work for local residents.
There's even an extended settlement for investors (no interest) with repayments starting from AUD 25 weekly to approved applicants.
After the video…
Phone Richard on +61 2 8007 3803 (Sydney, Australia)
LINKS FROM THIS WEEK'S UPDATE:
South Pacific Plantations websites.  There are two: Full Price Purchase & Fractional Purchase
Red Papaya: Could these be your trees, growing your income?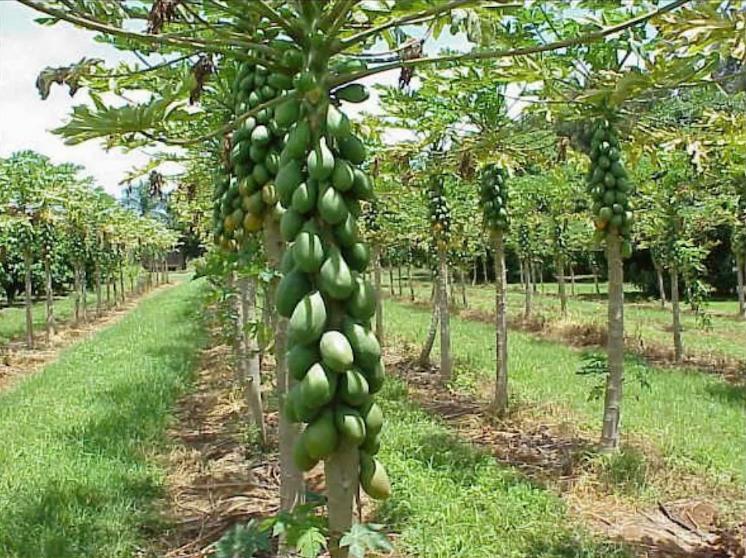 What's the weather like at the Pacific Haven Resort's "Dugong Resort" site on magnificent Teouma Bay via Port Vila today?

View detailed surf forecast for Teouma Bay. Visit surf-forecast.com for more details, long range forecasts, surf reports, swell and weather maps.
DISCLAIMER:
Melanesian Waterfront Real Estate Limited, the owner of the AllAboutVanuatu.com informational website,  does not provide investment, tax or legal advice, and nothing available at www.allaboutvanuatu.com or any communications from the MWREL team members or related groups should be taken as such. MWREL does do not represent any foreign government nor are agents of any foreign government. Before undertaking any action, be sure to discuss your options with a qualified advisor.