Shaun Hudson Smith is a Principal with Ray White Real Estate. He tells us how he went from a sports life to high life in the real estate industry along the beaches an hour outside Sydney, Australia.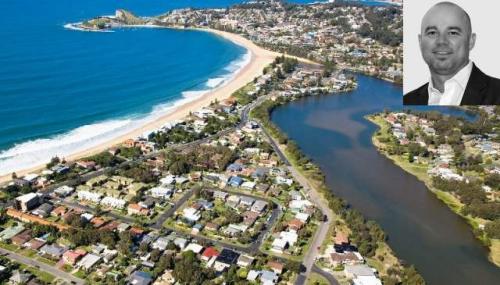 Shaun Hudson-Smith
Management – Selling Principal, Ray White Terrigal
A career in real estate was the furthest thing from Shaun Hudson-Smith's mind when he was studying for his degree BHMS during the early 1990's. He thought that it would be a career involved with sport, and that's the path he was heading down when he established his own personal training business in Sydney in 1995.
But it was the following years spent playing sport in France that proved to be pivotal in his career aspirations. Living in France exposed him to the rich history and architecture of the region & and he fell in love with both of them; so much so that when he returned to Australia at the end of 1997, a family member suggested he continue the affair by trying his hand at real estate.
And as they say, the rest is history. The early years of the new career were spent at an agency in Gosford before he moved beachside to take up residence and work in Terrigal. It was when he joined Ray White Terrigal in 2003 that things really fell into place for Shaun. As well as achieving eighth place out of 8,000 international sales people for high sales performance, and an individual high sale of $3.2 million for a beach front property, Shaun is consistently achieving No.1 Sales person within the Ray White NSW network & in 2007, was inducted into Ray White International Elite Performer Group, which highlights the top 1% of Sales Performers internationally. These high achievements came when Shaun teamed up with his wife Kristy to become the area's most successful husband & wife sales team.
Originally coming from Kingscliff, the Gold Coast and then spending his high school years in Cairns, he loves the beach, fishing, golf and tennis. His time in France was also responsible for cultivating a love of travel, with beautiful food and wine. Shaun's wife Kristy moved from Manly in her early years & grew up in the Matcham/Holgate area and from the age of 16 she started her very successful career in fashion retail career, currently owning House of Raphael's ladies fashion boutique in Terrigal. They have two children, Sommer Belle and Chase and as success goes, they balance family life with successful careers. Kristy is now looking forward to again partnering Shaun in a successful husband and wife real estate team.
Dan the wine man returns to explain how wine goes from the vine to your glass, and just who is the typical South Australian wine maker and wine investor.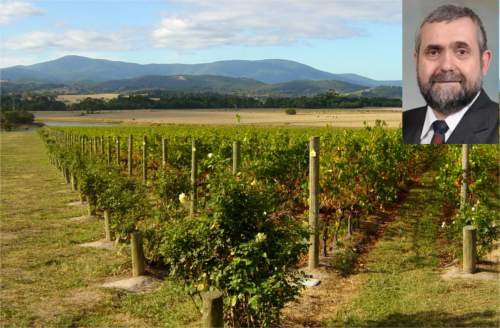 DAN TRAUCKI
Director-Wine Assist,  Member Wine Century Club
With almost 26 years experience in the Wine Industry, after having started out life as an accountant, Dan Traucki, Director of Wine Assist, has a broad depth of knowledge of the Wine Industry.
Over this time period Dan has held key roles including:
National Sales Support Manager – Orlando Wyndham
General Manager – G & V Trading
General Manager – Yaldara Wines
C.E.O. – Thompson Fruitgrowers & Thompson Vintners
General Manager – Greatstone Wines.
Formerly Dan was the Chairman of the Exporters Association of South Australia
This in-depth and varied experience covering almost all facets of the Wine Industry, other than wine making, gives Wine Assist a broad basis from which to advise and assist its clients. In addition to this, Dan, from time to time, writes articles for Wine Industry magazines. Dan was also the initiator, of the biggest tasting of Jimmy Watson Trophy winning wines ever conducted.