Hello!
Last week has been the worst in the history of one of the smallest countries of the world, Vanuatu.  Cyclone Pam hit Vanuatu on March 13 and caused massive disruption to the country spread over 83 islands.  As per reports from Port Vila, the capital of Vanuatu, over 85% of the houses there have been flattened. Tanna island, in the Tafea province has been the worst hit with 100% houses destroyed.The Category 5 (Aus scale) severe cyclone Pam has rendered 125,000 to 150,000 people homeless.  The death toll stands at 11 now; however as communications are restored that number may rise.
I was about to fly to Vanuatu last Saturday with investors from Mainland China and Sydney who plan on developing hotels and resorts in Vanuatu.  However this has been postponed as we need to give Vanuatu time to recover.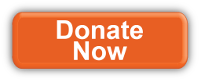 Fortunately, Red Cross, Oxfam and a number of support groups are active and are helping Ni-Van's rebuild their homes.
The ladies at the Sydney Way-In foundation have already, in about half a week, raised $20,000 for the relief effort, while the 5 star investors from China have donated $100,000.  However we need everyone's support please donate here if you can.
Speaking of helping, if you are in or near Sydney we are filling a container with household items done up in a family pack, to be distributed to those who have lost so much in a material way.  (see picture below)  Please give me a call and I can email you a list of the drop-off points.
The president of Vanuatu, Baldwin Lonsdale, spoke from the World Conference on Disaster Risk Reduction in Japan.  He expressed his grief at not being able to get in touch with his friends, family and thousands of people who reside in Vanuatu because of the communication blackout.
Encouragingly though, he expressed his country's determination to "rebuild paradise" [see video] – a sentiment that I wholeheartedly support.  The people are amazing: the very next day they were gathering what materials they could find and starting to rebuild.
The economy is dependent on international visitors who come to play and enjoy paradise.  It is fortunate that this is the end of their quiet period, and there is just enough time to clean up before the influx arrives.  So the vital tourism industry should not only survive, but grow stronger due to all the publicity that has brought the world's attention to Vanuatu.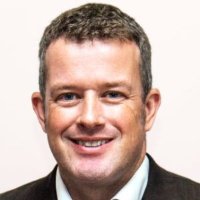 Peter Walton (Red Cross AU, left) and Rebecca Kent (Efate resident) also share their personal perspectives on the disaster caused by Pam as I interview them for this week's Radio Show.  For Peter it's a massive undertaking to get aid to those most in need; and for Rebecca this was her first cyclone. Nothing like starting with a Category Five!
As contrasting as it may sound the real estate round up this week has been amazing. Sydney had a clearance rate of 84% and as usual the average price range above the $1m with Melbourne, Brisbane and Adelaide showing healthy clearance rates too.   I also discuss the housing  issues youngsters have to face in case they want to get a new house using bank funding which is getting tougher every year!
Please enjoy this week's show:
Regards
Richard Butler
Phone +61 417 007 792  (in Australia, 0417 007 792)