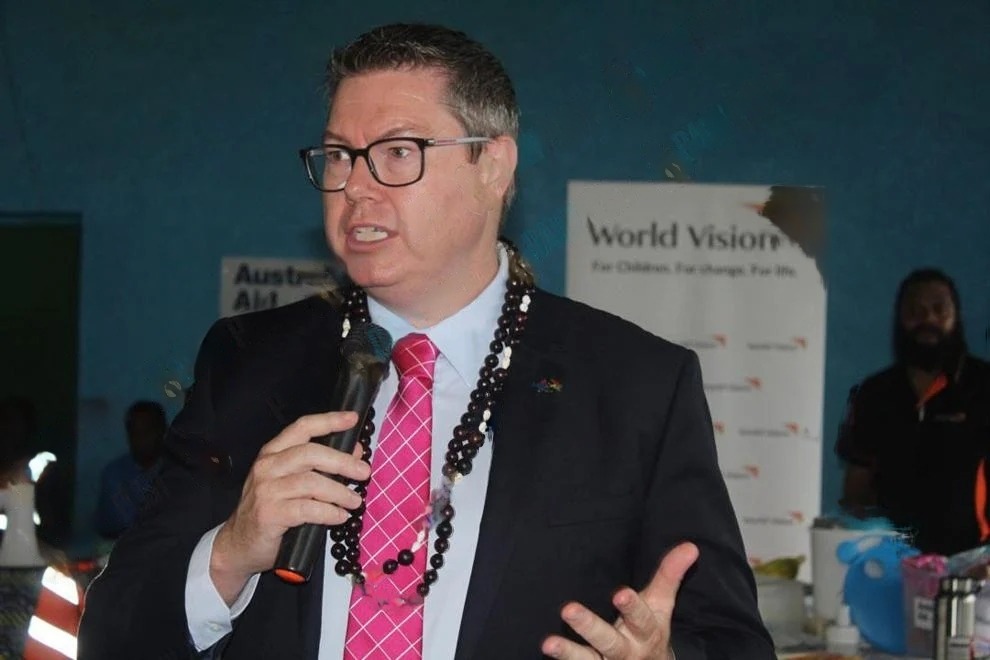 Richard Butler | Exclusive Report by Doddy Morris of Daily Post VU | APRIL 15th, 2023
Australia's Minister for International Development and the Pacific, Pat Conroy, announced yesterday the establishment of its Visa Processing Office in Port Vila.
The Minister conveyed this during a press conference at Pango Esnar School during his visit to see the damaged buildings, which were fixed by Australia Defence Force personnel.
He had an earlier discussion with the Prime Minister (PM) Ishmael Kalsakau, as his fourth meeting in five months' where they discussions around how we can support further work around visa processing through strong advocacy from the Vanuatu Government.
Minister Conroy also informed the PM Kalsakau that a senior Home Affairs official will be setting up that office in July.
"That is a direct result of the advocacy of the Vanuatu Government, particularly Prime Minister Kalsakau talking directly with our Prime Minister and its early fruits from the bilateral security agreement that was signed in December last year," he said.
He continues to state that his discussion with PM Kalsakau also includes the cyclone recovery, the security arrangements and how Vanuatu and Australia can work together for a peaceful, stable and prosperous pacific.
However, he also stated that Vanuatu unfortunately is a country most impacted by natural disasters, as the two cyclones in 48 hours demonstrated and with climate change there is a desperate need to further concerted and seek global action on climate change.
"Vanuatu leadership on that for the ICJ has been phenomenal," he said. "The country's standing at the global community has never been high as it is right now because of your passionate advocacy on climate change. Australia with the new Australian Government is very committed to take action on climate change and we will be working hand in hand to really encourage the rest of the world to take action."