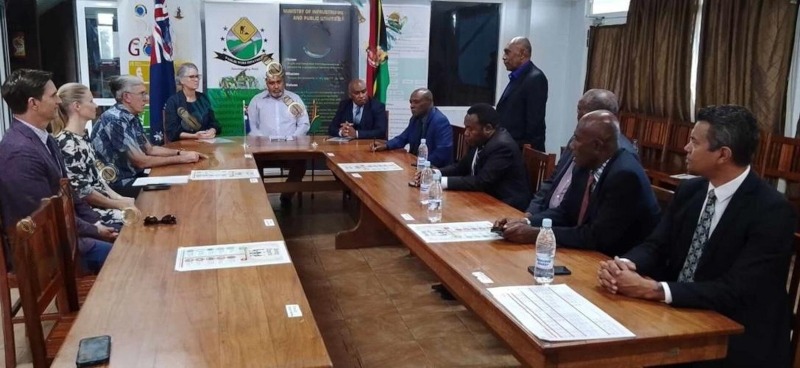 Richard Butler | Exclusive Report by Anita Roberts of DAILY POST VU | AUGUST 25th, 2023
The Australian Government yesterday announced a VT6.3 billion (USD $53.06 Million) support for the redevelopment of Airports Vanuatu Limited (AVL) owned airports.
This is to meet the government's vision for the Port Vila Airport, Santo Airport and Tanna Airport to accommodate long haul flights from more markets around the world, said the Chief Executive Officer (CEO) of AVL, Jason Rakau.
Infrastructure investments for each airport needed from now until the next 10 to 20 years are identified in an AVL Master Plan being reviewed through financial assistance from the Australian Government, he said.
CEO Rakau conveyed that financing for the airports' redevelopment will be provided through the Australian Infrastructure Financing Facility for the Pacific (AIFFP), a facility established by the Australian Government to provide financing for infrastructure development in the Pacific.
Australian High Commissioner to Vanuatu, Heidi Bootle, said Australia is proud to invest in Vanuatu's civil aviation sector to create connectivity, generate economic growth and employment.
The investment is a result of the strong partnership between the two governments, she said.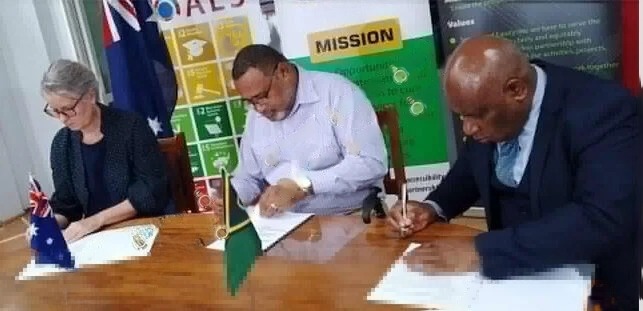 The Minister of Infrastructure, Marcellino Barthelemy, commended Australia as one of Vanuatu's main development partner for its significant support. He also mentioned that Australia's support to Vanuatu's civil aviation sector is made possible through the two countries' lasting bilateral relationship.
Minister Barthelemy stressed that Vanuatu faces difficulty in delivering basic services to rural areas and outer islands due to geographical challenges.
He added that there is need to also upgrade the airports of Longana on Ambae, Lonorore (Pentecost), Mota Lava and Norsup on Malekula. The Minister of Finance and Economic Management, John Salong, joined Minister Barthelemy to convey the government's appreciation to Australia.
Ministers Barthelemy and Salong as two shareholding ministers of AVL put pens to paper with Australian High Commissioner Bootle yesterday to formalise the cooperation and negotiations for the proposed investment.
They signed the Memorandum of Understanding (MOU) in the presence of senior officials from the civil aviation sector, Ministry of Infrastructure and Public Utilities, Ministry of Finance, and the Australian High Commission.