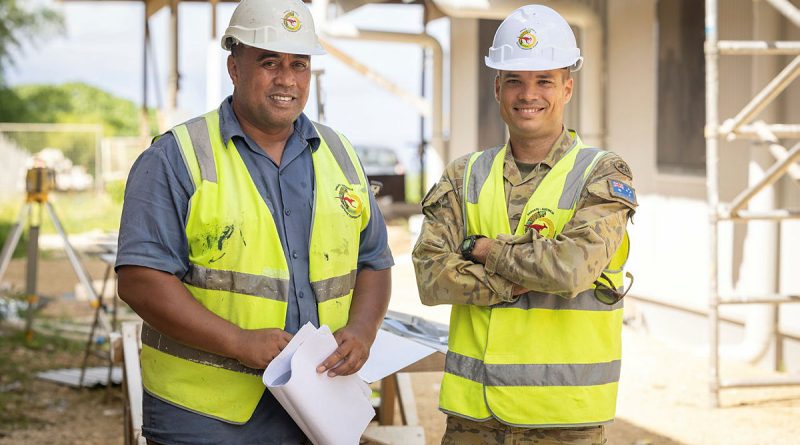 Richard Butler | Exclusive Report by Mike Hughes of Contact Publishing | DEC 16th, 2022
The Cook and Tiroas Barracks redevelopment infrastructure project in Vanuatu has entered the final stages.
The project is delivering upgraded facilities to support the Vanuatu Police Force's growth and operational capability in Port Vila and Luganville.
It comprises construction of a new fire station and training facilities, logistics hub, accommodation, and medical centre at Cook Barracks, as well as an armoury, magazine and medical centre at Tiroas Barracks.
The integrated project management team comprises Australian Army engineers from 19th Chief Engineer Works, designers from Australian engineering company GHD, and contractors from Icon Australia and Reeves International.
With up to 300 personnel on site each day, the project has sought to employ, train and upskill local workers through local training institutions and on-the-job training.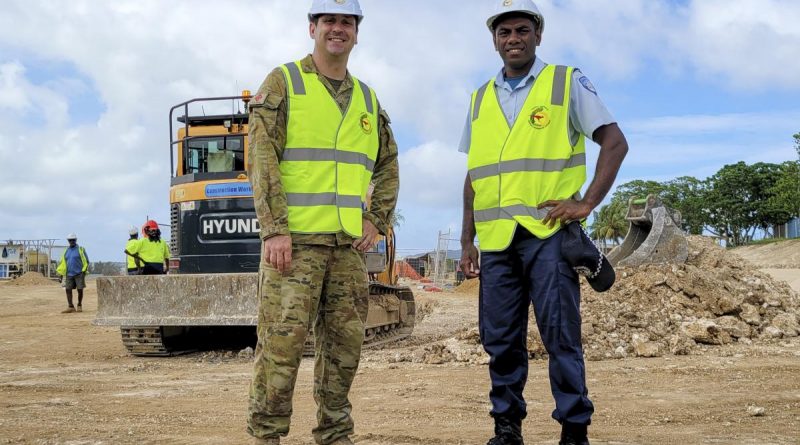 The project also sources local material, resources and services wherever possible.
One of the site supervisors at Cook Barracks, John Tokataake, is responsible for construction of the new training facility for the police band.
The COVID-19 pandemic disrupted Mr Tokataake's building business in Port Vila, so he was pleased to join the team and get experience working on a large infrastructure project.
Mr Tokataake said he had learned a lot about different construction materials and standards working on the barracks.
"'I can't wait to use the skills I've acquired here and the knowledge I've gained,"' Mr Tokataake said.
"'I can't wait to start my own thing again, but with a different level of skills and construction techniques."
One of the project managers, Australian Army engineer Captain Lachlan Attard, said a key priority of the project was employing and upskilling local workers and supporting local industry.
"'The intent was to engage the maximum local industry that we could," Captain Attard said.
"'That includes injection of work and cash-flow into the local economy, and also the formal and informal training that comes with local industry involvement."