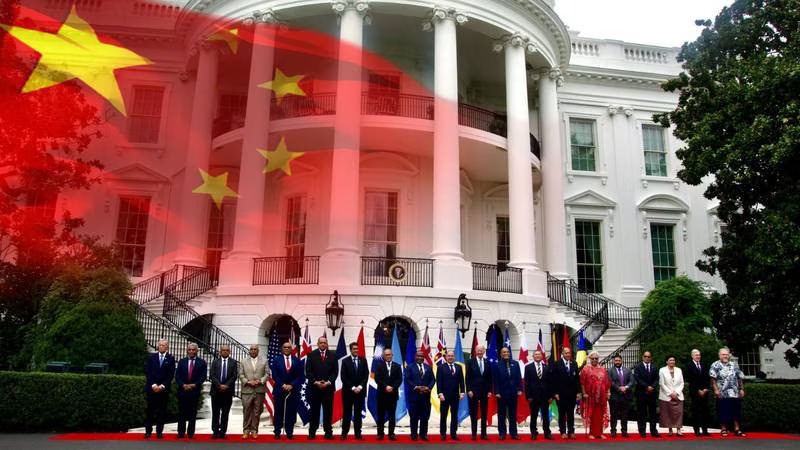 Richard Butler | Exclusive Report by Aaron Ryan of TE AO NEWS | SEPT 29th, 2023
In a bid to bolster its presence in the Pacific region and counter China's influence, the United States government has hosted its second summit with Pacific leaders at the White House.
This saw the establishment of diplomatic relations with the Cook Islands and plans to build a US embassy on one of its 15 islands next year.
The move is part of the Biden administration's broader strategy to increase American involvement in the Pacific.
US Secretary of State Antony Blinken emphasised this commitment: "The US is a Pacific nation, and we have millions of our fellow citizens who have Pacific heritage.
And of course, so much of our focus, looking to the future, is the Indo-Pacific region."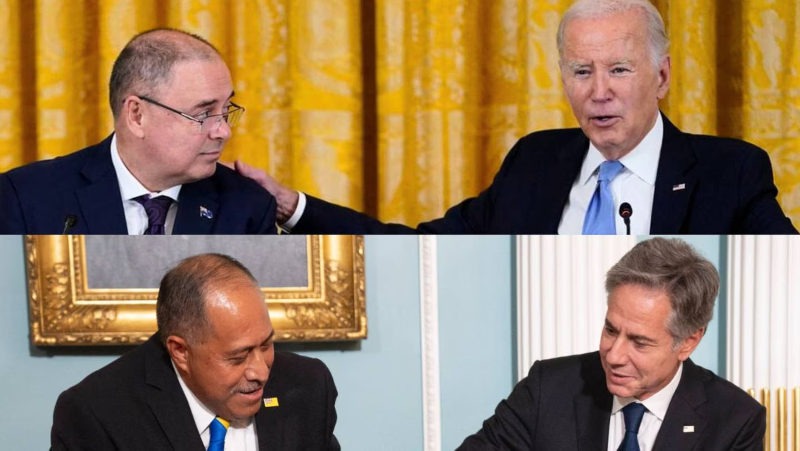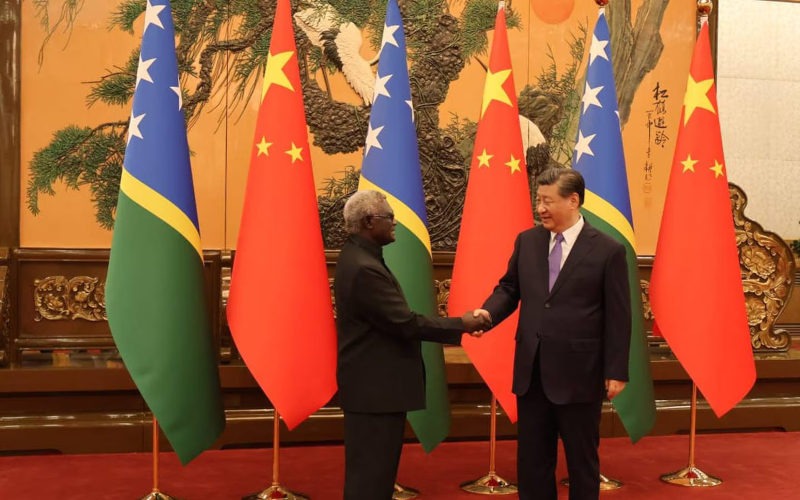 During the summit, Antony Blinken hosted talks with leaders from 10 Pacific nations, with an agreement to establish US embassies in Niue, and the Cook Islands.
Vanuatu previously agreed before the summit to build a US headquarters in its country next year.
Cook Islands Prime Minister Mark Brown said it was a "privilege and an honour to be standing here today to celebrate the establishment of diplomatic relations between our two nations".
"This momentous occasion represents a culmination of years of hard work, dedication, and the unwavering commitment of our people to forge our own sovereign path on the global stage."
One significant absence from the summit was Solomon Islands Prime Minister Manasseh Sogovare, who has previously formalised ties with China.
Despite this, the US government remains determined to engage with the Solomon Islands.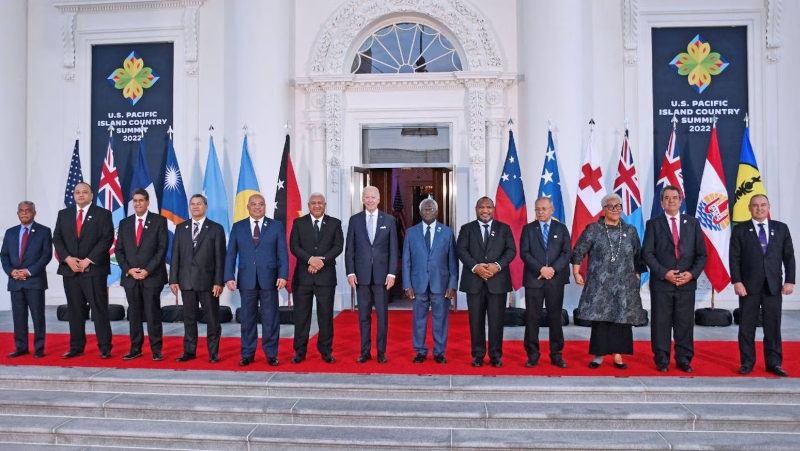 The US ambassador to New Zealand, Thomas Udall, said the US was continuing to talk to the Solomons government, most recently at a conference where he met the Solomons ambassador and they talked through their issues.
"We believe the Solomon Islands is a key part of the Pacific Islands Forum and we're going to be engaging with them at every point."
Niue's Premier Dalton Tagelagi also joined the Cook Islands in signing up for diplomatic ties with President Joe Biden.
Brown highlighted the significance of this partnership: "Today the US becomes the Cook Islands' 61st diplomatic partner, and this will undoubtedly pave the way for others to follow suit.
"My country has been steadily expanding its international and multilateral presence in pursuit of a more resilient nation."
More discussions are expected to take place at the upcoming November Pacific Island Leaders Forum in the Cook Islands.