Last weekend was a highlight for hundreds of thousands in this country.  The annual day when Australians, New Zealanders and others in the South Pacific remember those who fell in conflicts since WWI.  This year there was some controversy over whether real estate auctions should be held on Anzac Day.  I state my view in this week's show, and reveal whether the issue affected prices.
The balance of the discussion this week is with Ruth Myers, who with her husband Malcolm has founded and operates an organisation that links "House-sitters" with those who want their "House-sat" along with their pets while they are away.  There's a growing trend among young Australians to adopt the "House-sitting" lifestyle for a very specific purpose. Can you guess what it is?  Hint: It is especially noticeable in Sydney where home prices are highest in the country.
As you listen this week, reflect that the Myers' have around 40,000 people on their lists of wannabe House-sitters and home owners!  What are the issues that are faced by sitters and owners in this arrangement?  How does it actually work?  Listen for those points!
Maybe you are even wondering:  Would this work for me?  Pay attention near the end to get contact details.
We haven't forgotten Vanuatu this week.  The United Nations says it's distributed water, sanitation and hygiene supplies to around four in ten of the affected population and work continues to provide temporary learning spaces so more children can go back to school.
The Vanuatu National Disaster Office is coordinating the aid effort and operational head Peter Korisa says the relief programme has entered its second phase.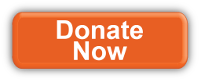 You can join in helping out with this second phase.: just use this orange button to reach the Red Cross website and continue to help out with immediate needs.
Remember one of the best ways to assist the recovery (and yourself) is to book for some downtime in Vanuatu soon, and also consider some sort of investment that will boost local jobs at the same time as getting yourself a healthy return.  Please click here for one suggestion that has just become much more accessible.