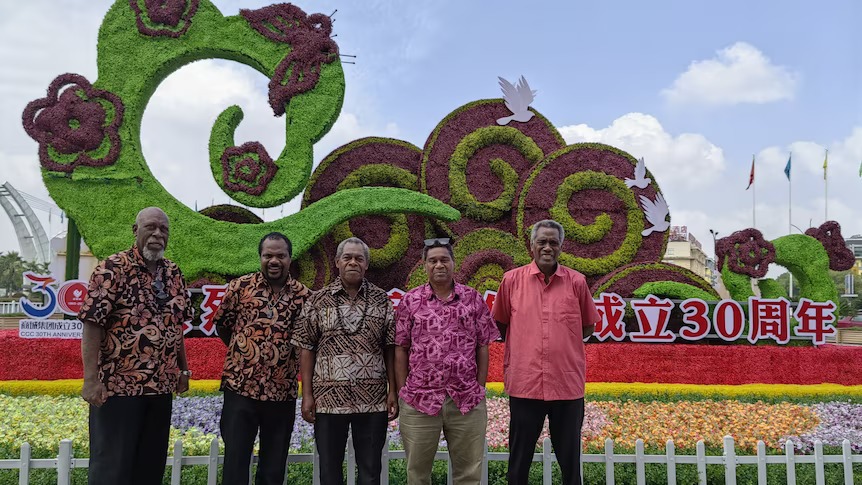 Richard Butler | Exclusive Report by Jan Kohout of ABC NEWS | JUNE 19th, 2023
Earlier this month the Malvatu Mauri, or Vanuatu's National Council of Chiefs, took part in a first-of-its-kind tour across China.
The five chiefs spent nine days visiting various locations, including China's tea and film production capitals.
The council said it may result in future meetings, while associate professor at the Department of Pacific Affairs Graeme Smith, said there would've also been a political aspect to the tour.
"What came out of that visit it seems is the idea that a Chinese film crew will come to Vanuatu and make a documentary, as a record, and also for Chinese consumption about traditional Vanuatu culture, which they can promote in China," he said.