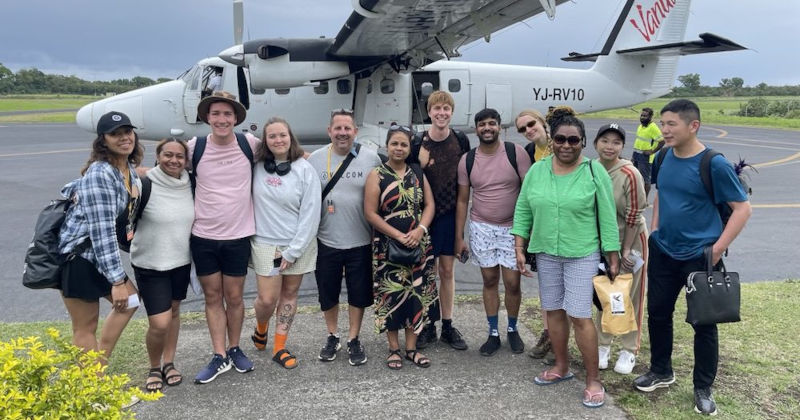 Richard Butler | Exclusive Report by Mark Harada of KARRYON AU | SEPT 7th, 2023
Providing exclusive Australian coverage of Vanuatu's biggest travel and tourism event, Karryon was on location at TOK TOK Vanuatu 2023 to find out what's been going on in this popular Pacific destination.
Adventurous Aussies
While Aussies continue to make up the majority of visitors to Vanuatu (more than 60 per cent of the total market), there's been a slight shift in the demands of Australian travellers.
"We're starting to see more of an interest in adventure travel," Issachar Aru says.
"They're going to Santo, going to Tanna for the volcano experiences", she adds. And even beyond, for instance to the island of Pentecost to watch locals land dive (think bungee jumping but with tree vines wrapped around your ankles!).
And that ties in perfectly with the island nation's repositioning as an adventure tourism hotspot.
"Vanuatu is not just a sun, sea destination anymore. We're an adventure destination. We are a rough diamond, very authentic, very warm," says the VTO CEO.
"So definitely there's so much on the bucket list for any adventure traveller to actually experience."
Iririki Island Resort SOLD!
Probably Vanuatu's most iconic resort – thanks largely to its location smack bang in the middle of Vila Bay, Iririki Island Resort has been acquired by the three Deeley brothers who own property group Vision Hotels, which operates nine accommodation properties from Cairns to Hobart.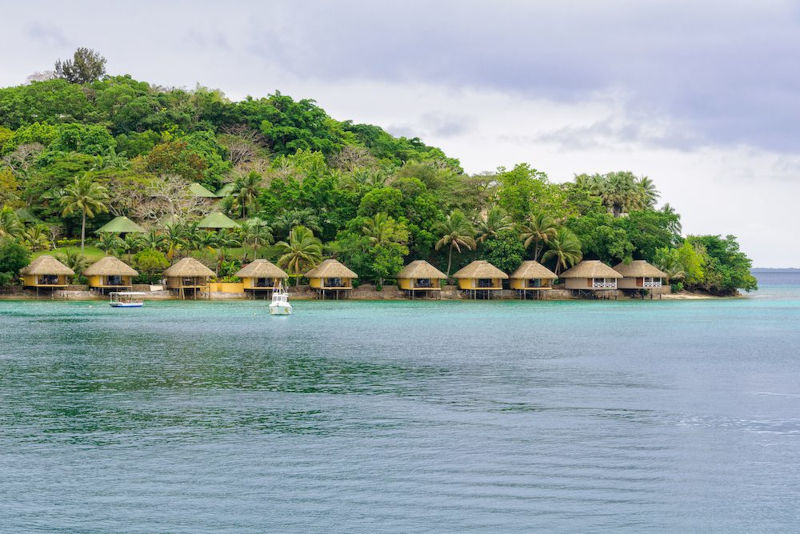 Speaking to Karryon in Port Vilaon the day the island resort changed hands, new Iririki GM Andrew Deeley said the owners' first aim would be to boost the resort's profile among travellers.
They also want to lift occupancy to at least 70 to 80 per cent.
According to Andrew, brothers Brendon and Mark have been in the hotel game for 20 years, so watch this space.
Air Vanuatu challenges
Air Vanuatu is flying to all of its pre-pandemic Aussie routes, albeit still at a reduced frequency. A source at the airline said the carrier had even been in talks to commence flights to Canberra.
But while the airline's loads and forward bookings are looking good, the airline is still dealing with some operational issues, like flight cancellations and delays both domestically and internationally.
However, Air Vanuatu's chief commercial officer Greg Wilson told Karryon at TOK TOK 2023 that the airline was "putting things in place to try and mitigate these cancellations moving forward", specifically addressing staff shortage issues.
Fijian friends
While tourism numbers to Fiji skyrocket, Vanuatu Tourism Office (VTO) CEO Adela Issachar Aru said Vanuatu considers the country its Pacific partner – and not a rival.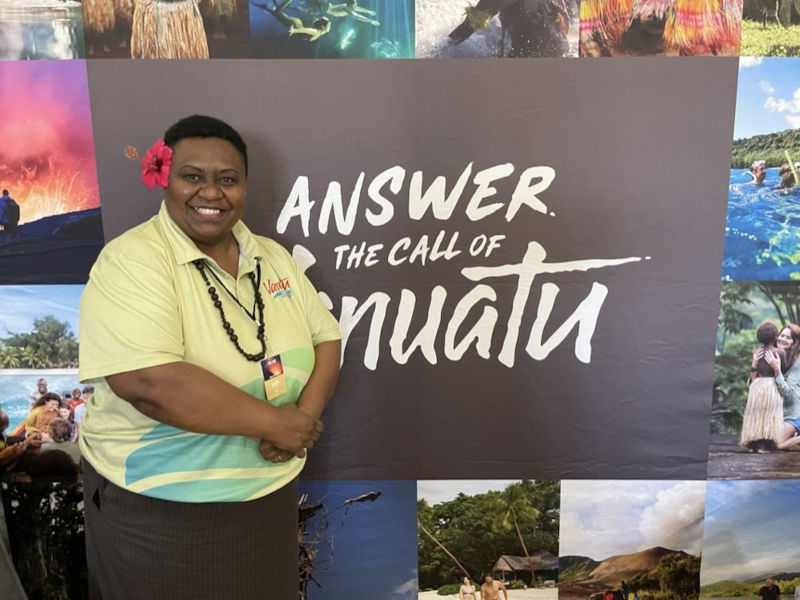 "We don't see Fiji as a key competitor to Vanuatu," she told Karryon in an interview at TOK TOK.
"We see them as a partner in growing long haul markets as well as better connections."
For instance, Issachar Aru said VTO was working with Fiji Airways to better connect divers and adventure travellers.
"They want to see the volcano [Yasur], they want to immerse themselves in the cultural experiences beyond the capital of Port Vila," she added.
Tourism Fiji is also packaging Vanuatu as a plus-one destination.

Cruising to success
With the cruising market "coming back for Vanuatu", Issachar Aru said the country was witnessing a particular trend in the sector.
"One key thing that we're seeing from Vanuatu … is the interest for cruise expeditions. And this is an emerging market for us," the VTO boss said.
According to Issachar Aru, while more research needs to go into what expedition cruising will exactly look like moving forward, it will likely include calls to some of Vanuatu's outer islands. As will possible yacht trips.
"Another niche market that we're now working on is the yachting market because we see that as a big potential for the rest of the remote islands in the country."
Ready for rooms
While some hotels are renovating or reopening rooms, following the cyclones Judy and Kevin earlier this year, Issachar Aru said the country still needed more accommodation options.
"We need more investment in terms of hotel rooms and beds," she told Karryon.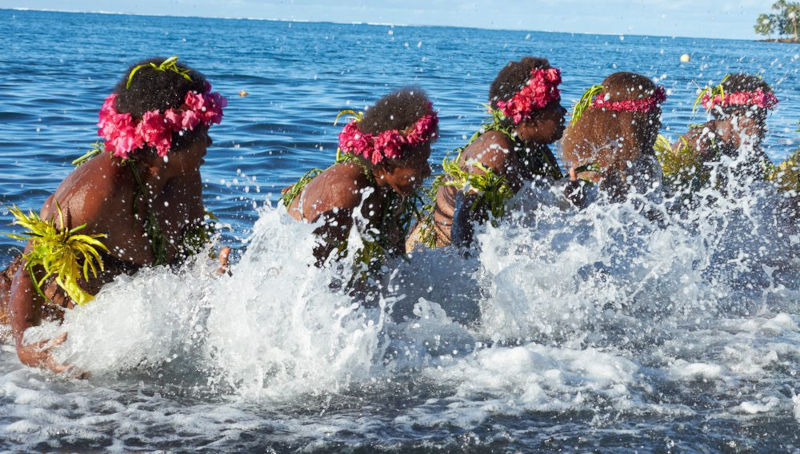 "If we're going to address the aviation capacity with our national airlines and other aviation partners, we also need more hotel rooms and beds – and we're starting to see some new investments coming about for Santo, Tanna as well as Port Vila.
"So we're looking forward that in the next two years, we should have an increasing number of beds and rooms."
TOK TOK rocks
After a four-year absence, Vanuatu's premier tourism event TOK TOK Vanuatu returned last week, with hundreds of meetings taking place between local suppliers and international buyers.
And while the event wasn't as well attended as the record 2019 edition, it was considered a major milestone in the comeback of tourism to the country.
Reflecting its significance, both the Vanuatu PM and Deputy PM made appearances at the showcase.
Going Green
After the government approved a Vanuatu sustainable tourism policy in 2019, the country seems more committed than ever to promoting sustainable tourism.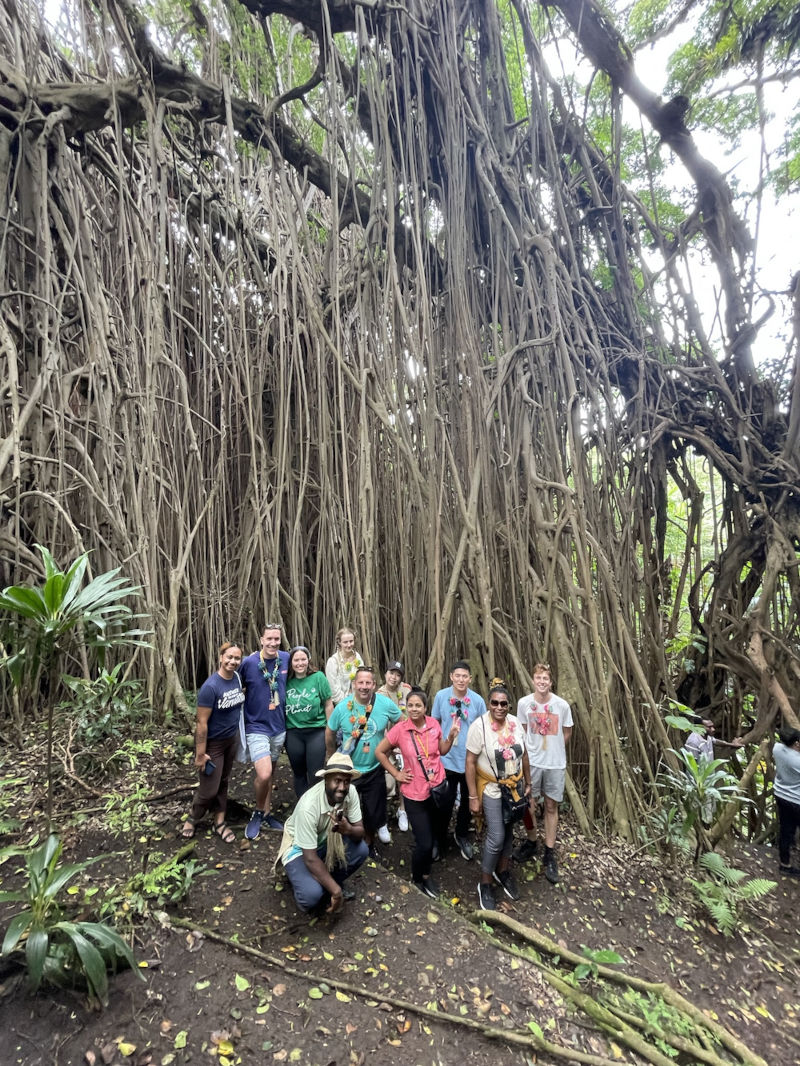 Key to this policy is looking at tourism capacity, and how well "Vanuatu as a host destination is able to manage the volume of visitors and what product offering we are providing".
And this goes beyond just caring for the natural environment, "where we're promoting the cultural values of our people and ensuring that the tourism dollar actually filters through down to improve the livelihoods of our people".
One such example is the promotion of farm-to-table initiatives among "a lot of operators".