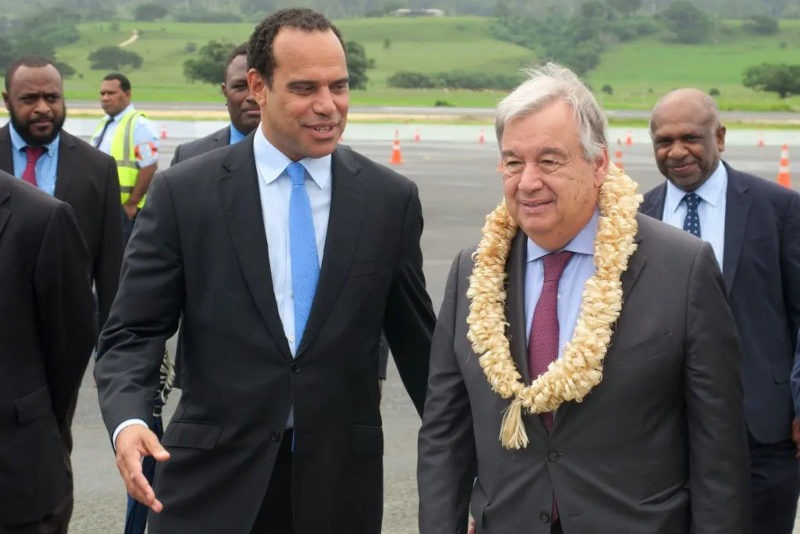 Richard Butler | Exclusive Report by Naveena Sadasivam of GRIST ORG | JUNE 27th, 2023
More than 30 years ago, the tiny island nation of Vanuatu off the coast of Australia proposed a radical idea: Wealthy, high-emitting nations should compensate poorer, less energy-intensive nations suffering the disastrous consequences of climate change. For Vanuatu, those consequences continue to wreak havoc. The 320,000-person country is more vulnerable to natural disasters than any other nation, according to the United Nations, and it has been devastated by a series of cyclones in recent years. The archipelago is also prone to earthquakes, and sea level rise has pushed residents to move to higher ground. As a result, Vanuatu has been a leader in advocating for climate justice on behalf of Pacific Island nations.
Most recently, the country's leadership in developing countries' advocacy for climate reparations culminated in the creation of an international fund to pay for climate-driven loss and damage at the 27th United Nations climate change conference, or COP27, in Egypt last November. While the details are yet to be determined — which countries will pay into the fund, how much they'll contribute, and who the recipients will be — the creation of the fund was a major win for low-income nations. Vanuatu also recently persuaded a majority of the countries in the United Nations to seek an advisory opinion on the responsibility of states to tackle climate change from the International Court of Justice, or ICJ, the world's highest court.
Vanuatu's climate minister, Ralph Regenvanu, recently spoke to Grist about the three-year campaign that led to the United Nations resolution requesting an opinion from the ICJ in March, his frustrations with the infighting among developing countries at the Bonn climate conference earlier this month, and his hopes for COP28.