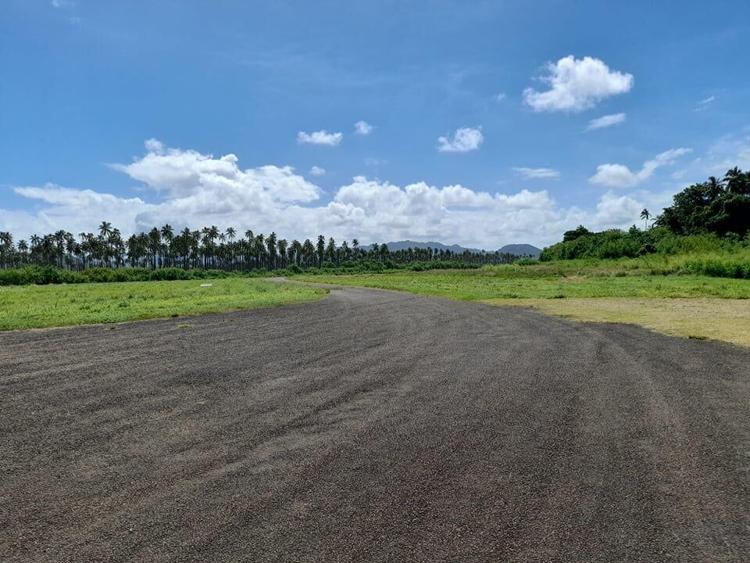 Richard Butler | Exclusive Report by Anita Roberts of Daily Post VU | JUNE 18th, 2022
The China Civil Engineering Construction Corporation (CCECC) will upgrade the Norsup Airport on Malekula to accommodate the ATR 72-600 aircraft.
This was formalized in a contract agreement signed between the Minister of Infrastructure, Jay Ngwele, and CCECC Director, Liang Qing. CCECC will upgrade Norsup Airport to similar standards in Port Vila Airport and Pekoa Airport, at a cost of VT468 million. This VT468 million is part of the money allocated by the government for the upgrade of the airport.
The Chinese company will conduct a topographic survey and detail design local coordinate system. It will construct the airport's runway, taxiway and apron, as well as a new 3km road diversion.
Construction of airport and road drainage systems, construction and installation of facilities like passenger terminal, navigation aids, meteorological facilities, cargo facilities, rescue and firefighting facilities, fuel facilities and car parks will be covered by the rest of the funds.
It will cost the government roughly VT3 billion to upgrade the Norsup Airport to carter for larger aircrafts.
No major improvement has been made on the outer island airports categorised as Category C since after Tropical Cyclone (TC) Pam in 2015 and TC Harold in 2020.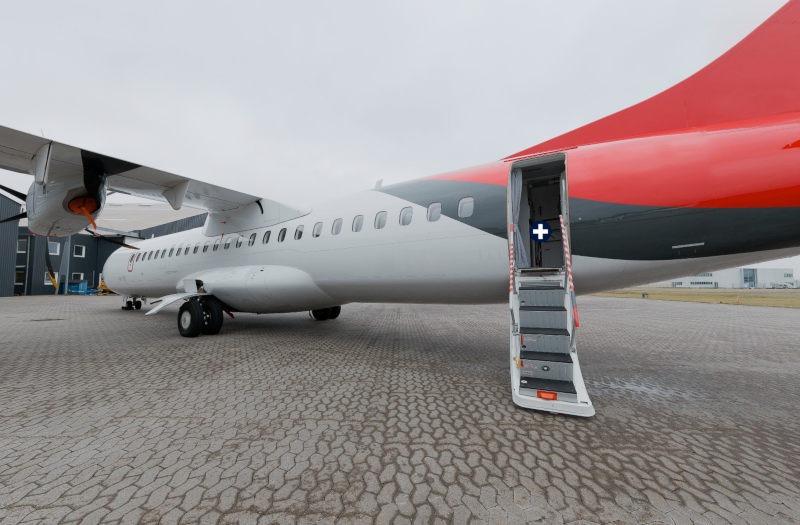 The government plans to upgrade four airports in Vanuatu to cater for ATR 72-600, Norsup is one of them.
According to the Department of Public Works (PWD), "all this improvements and upgrades will ensure safety of air transportation, accessibility in all-weather condition, improvement of services such as education, health and others, and development of tourism in the country.
"The focus of the Ministry of Infrastructure and Public Utilities (MIPU) on airport infrastructure, especially the outer island airports in the past years is mostly on maintenance and the annual budget lies just over VT50 million.
"It is important to address major improvement and upgrade of these airports to ensure it meets the Civil Aviation Authority of Vanuatu (CAAV), International Civil Aviation Organisation (ICAO) and other relevant requirements.
"Last year, the government approved a total of VT500 million for the improvement of Norsup Airport. With the amount of works to be undertaken, the government is committed to ensure an increase in budget to carter for all the improvement works as an additional to the current available budget."
The whole Norsup Airport is dilapidated and needs to be rebuilt.
The deteriorating conditions of its terminal infrastructures have been a concern for many years, following arsons resulting from land disputes over the landing airstrip.
Minister Ngwele said the upgrade is a milestone that will benefit MALAMPA Province, and that the government is committed to realising it following the Prime Minister's announcement during MALAMPA Day on Malekula.
CCECC Director Liang assured that the company understands the importance of this major infrastructure project, thus they will be delivering as expected.
Representatives from CAAV and staff from MIPU and CCECC were present during yesterday's signing.