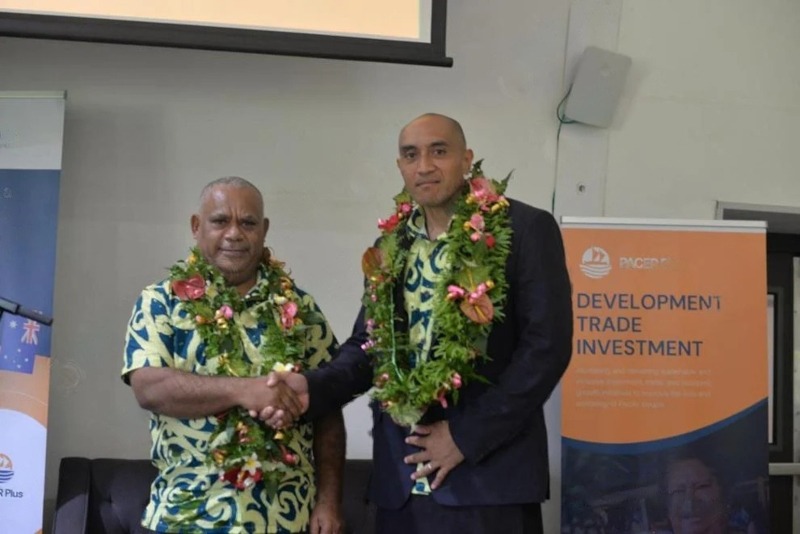 Richard Butler | Exclusive Report by Doddy Morris of Daily Post VU | MARCH 1st, 2023
The Pacific Agreement on Closer Economic Relations (PACER Plus) will provide better job opportunities for the people of Vanuatu, open new avenues of employment for the people, help to reduce poverty and improve the overall wellbeing of the communities.
The above remark was made by the Minister for Foreign Affairs, International Cooperation and External Trade, Jotham Napat, during the official opening of National Awareness of PACER Plus yesterday at the Warwick Le Lagon Resort.
PACER Plus is a special trade and investment agreement focused on development that aims to lower trade and investment barriers while fostering regional economic growth and prosperity.
Since the Agreement's entry into force on December 13, 2020, ten members of the Pacific Islands Forum have ratified it and are Parties to it. They are: Australia, Cook Islands, Kiribati, New Zealand, Niue, Samoa, Solomon Islands, Tonga, Tuvalu, and Vanuatu. Nauru has signed but hasn't ratified the agreement.
According to the PACER Plus Implementation Unit (IU), Vanuatu has taken a major step to boost its economy and improve the livelihood of its people by ratifying the agreement.
The PACER Plus IU stated that the agreement is expected to bring significant economic benefits to the people and businesses, but will require a change of mindset and a desire to change the way trade is implemented.
"It will reduce tariffs on goods traded with Australia and New Zealand, it will also provide the opportunity for Vanuatu to benefit from the services and investment markets of Australia and New Zealand, allowing for increased trade and foreign direct investment," a statement by the PACER Plus IU conveyed.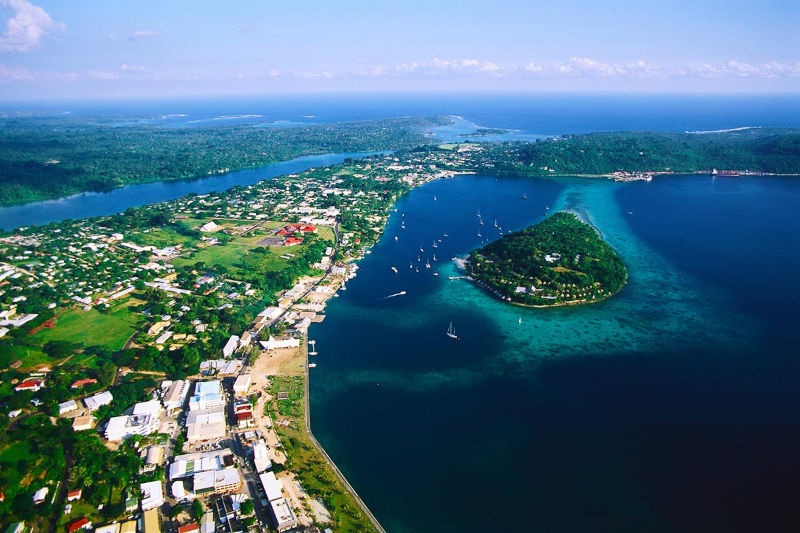 "In addition, the agreement will help Vanuatu to diversify its economy, providing a boost to its tourism and agricultural sectors. It will also provide improved access to technology and knowledge, allowing for more efficient and productive businesses."
Minister Napat acknowledged those who have negotiated and advance in good faith the interest of Vanuatu and taking forward the leadership required in archiving this outcome.
The Minister asserted that PACER Plus is one of the government's top priorities, hence it is crucial that all interested parties took part in this awareness campaign and start spreading PACER Plus nationwide knowledge and what it entails for Vanuatu in terms of implementations.
"I trust that throughout the next few days, our stakeholders will become better inform on the scope of PACER Plus trade agreement and each national implementation, and in particular understand how the development assistance component will assist and develop Vanuatu's priorities sectors.
"Labour mobility is one of the advantages that we have seen; according to the statistics, about 12,000 Ni- Vanuatu have taken part in the program for Recognised Seasonal Employer (RSE) and Seasonal Workers Program (SWP).
"It has taken Vanuatu 13 long years since 2009, to negotiate and ratify the PACER Plus trade agreement in 2022, and via this workshop, we want to explore to find out other alternative methods we can get out in this agreement which was in place."
Roy Lagolago, the head of the PACER Plus IU and Labour Mobility Secretariat, asserted that PACER Plus is unique from other trade agreements.
He added the PACER Plus IU has been set up to assist and support member parties to ensure the opportunities and benefits offered by PACER Plus are shared equally between all people by targeting and supporting more women, youth, and persons with disabilities to engage in trade.
"Ratifying PACER Plus is the easy part; the challenge for Vanuatu now is to unite and be clear on what they want to achieve to make the most of the opportunities that this agreement has to offer.
"We cannot continue to implement trade agreements in the same way and expect different results. That is why under PACER Plus, a different approach is required and we at the PACER Plus Implementation Unit stand ready to support Vanuatu towards that goal," Mr. Lagolago said.
The head of the PACER Plus IU and Labour Mobility Secretariat added they are hoping to roll out awareness to the outer islands in the coming weeks for the people of Vanuatu to be familiar with what PACER Plus is all about.
"What we will be looking for is Vanuatu to identify which sector they would like PACER Plus Implementation Unit to focus on and areas it can support," he said.
"We can find markets for Vanuatu products, and if there are products Vanuatu would like to export in Australia or New Zealand, we can find buyers for your products. We can assist Vanuatu farmers for trainings and understanding what sorts of things they can get assistance under PACER Plus."