Richard Butler | Exclusive Report by Kelvin Anthony of RNZ NEWS | NOV 11th, 2022
Pacific nations are urging the UN body that regulates shipping to ramp up efforts to "revolutionise" the sector by urgently decarbonising international shipping.
The call comes ahead of the next round of International Maritime Organisation (IMO) meetings in December.
According to the Pacific high ambition coalition on shipping, led by the Marshall Islands, the industry must drastically cut its greenhouse gas emissions to align with the Paris Agreement temperature target of keeping global warming within 1.5 degrees Celsius.
"When you look seriously at the science, when you begin to ask what the future of efficient and effective shipping looks like in a 2-degree, in a 3-degree world, when you look at the mounting evidence of the climate emergency, I have to ask if we have gone hard enough?" Marshall Islands Ambassador to South Korea, Albon Ishoda said.
International shipping accounts for almost 90 percent of world trade and is responsible for roughly three percent of greenhouse gas emissions. According to IMO's own projections, the industry must cut its emissions by half by 2050 to meaningfully contribute towards action on climate change.
However, on its current trajectory, it is way off the mark as the sector's reliance on dirty fossil fuels means its emissions could be 30 percent higher than they were in 2008.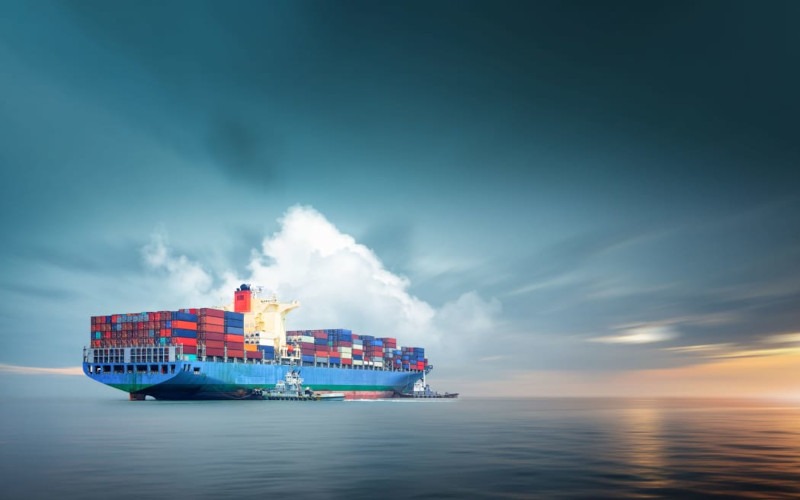 Ishoda, who is also Marshall Islands ambassador at the IMO, said the Pacific wants all sectors to do all that is possible to cut their emissions.
"Shipping is no exception; its status as a global transporter of most trade does not give it a free pass," he said.
In 2018, the IMO adopted an initial strategy to decarbonise shipping and phase out greenhouse gas emissions emissions as soon as possible. That strategy is under review and is being discussed, and will be revised and expected to be agreed to next year.
Vibrant shipping industry in a hot world is 'fantasy'
For the Pacific bloc at IMO, this new blueprint must include an "increased level of ambition with full decarbonisation by 2050, a basket of measures to address the price differential with next generation fuels that include a fuel levy starting at $US100/ton CO2, and followed by a fuel standard."
The heavy lifting for the shipping sector needs to be done by 2040 to stay compatible with a 1.5 degrees agenda, Ishoda said.
He said this would involve fuels and technologies not yet on the market, or a 1.5-degree transition that bigger economies would not agree with, or "some countries, like mine, will likely pay a higher price".
"But none of that changes the facts. A vibrant, profitable, efficient, and effective shipping industry in a 3-degree world is a fantasy," Ishoda said.
"My country, like the climate vulnerable nations in the world, needs us to stay under 1.5 degrees to survive. So does shipping."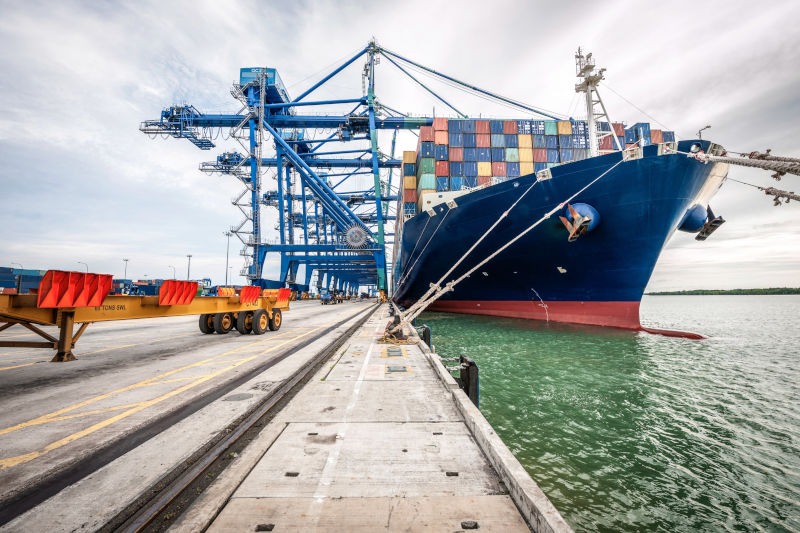 "The cost of inaction is going to be much higher than the cost of acting now. If we go hard and go early then the transition can be the biggest investment opportunity for the shipping industry ever – a 'Trillions Transition'."
Pacific island nations will be disproportionately impacted if there are increased costs to international shipping as much of the food and all the fuel, to islands like the Marshall Islands, is transported via sea.
Ishoda said calling for the decarbonisation of the industry is a "difficult conversation for the Pacific".
"The most vulnerable states in the world with the least responsibility for the crisis they find themselves in already have the highest shipping costs and the longest and thinnest shipping routes per capita in the world."
But he said climate vulnerable nations, the IMO, and the industry "cannot afford to get it wrong".
"We need to be very clear – and honest – that if this generation will not take responsibility for paying for our externalities now, we are saddling all our children with an unpayable debt."
The 79th Session of the IMO's Marine Environment Protection Committee Meeting will take place from December 12-16.