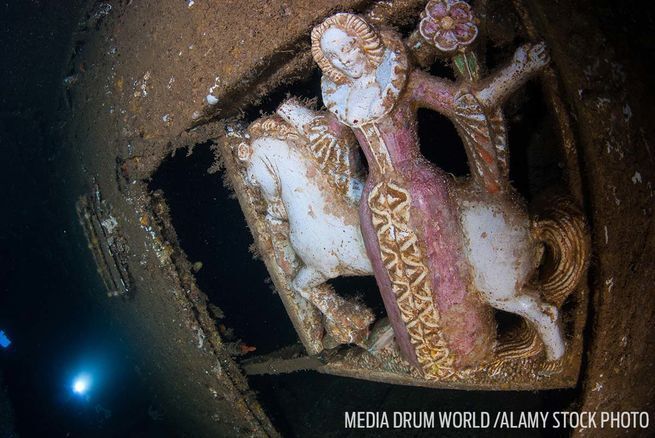 Richard Butler | Report by Kizzy Kalsakau & Anita Roberts of Daily Post | OCT 05, 2022 
Almost 80 years ago, SS President Coolidge hit a mine and sank off the coast of Santo. The whistle of the WWII troopship will be sounded over Santo for the first time again since it sank in 1942.
It is anticipated that once one of the pair of the ship's whistles or horns is restored, it will be heard once more during its 80th anniversary on October 26.
The ship's original bell recovered by Vanuatu's dive legend, Allan Power, will be making its way to Santo from Port Vila to be on public display for the first time. It will be rung on the beach near where the Coolidge went down.
Manager of the South Pacific World War II Museum Project, James Carter, said the Coolidge commemoration will begin with a ceremony and an exhibition later in the afternoon. A flag-raising will be held as part of the ceremony and casting of flowers at where the soldiers came ashore when the ship sunk.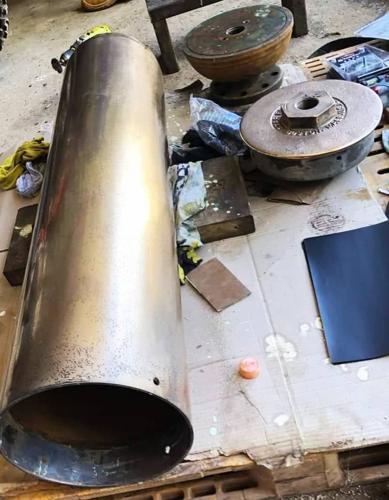 Students from the nearby Pangpang School named after the ship will be engaged in the commemoration.
"We are hoping to get hold of the ship's original bell. We will ring the bell be at precisely 9.30am when the ship hit the sea mines causing it to sink. Later on in the day, we will be opening SS President Coolidge exhibition at the South Pacific WWII Museum at Unity Park in Luganville," said Carter.
The collection of items from the dive legend Mr. Power will be displayed, and other items connected with the Coolidge. Mr. Power always wants to donate the items to the museum one day. After his passing, family members donated the items to the museum as part of honoring his wishes.
Carter said the commemoration is financially being supported by the Vanuatu Tourism Office (VTO). VTO has been working to get tourism back to Santo after the COVID-19 pandemic. Dive tourism supports the economy.
As one of the world's most accessible wreck dives, the Coolidge attracts not only tourists, but divers too. A lot of divers have shown interest and wanted to dive the enormous wreck on that day.
SS Coolidge has a very special place in the history of Espiritu Santo. The commemoration is important for people to remember and appreciate the past.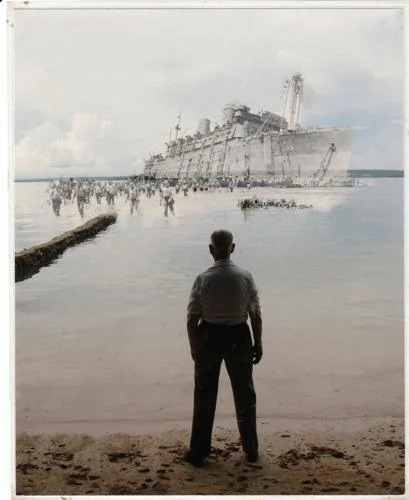 Families of those who have served on the ship abroad and the general public in Vanuatu can join the commemoration on livestream.
Carter said they have been contacted by some relatives of the men on the ship, particularly one of the relatives of the Hero of the Coolidge, Captain Elwood J Euart who made it ashore but returned to the ship to rescue other men and went down with the ship.
"Even if they cannot make it they can still be able to enjoy the activities by watching on the Internet," he added.