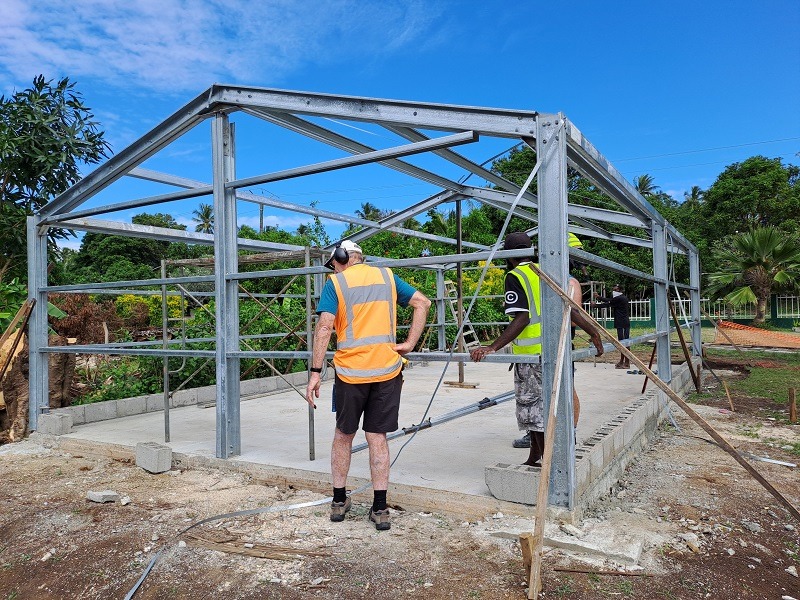 Richard Butler | Exclusive Report by Tim Scott of OTAGO DAILY TIMES | SEPT 13th, 2023
"Rotarians are not good at flying their own flag," Dunedin Rotarian Grant McLean says. But constructing a preschool in Vanuatu is something even they cannot help feeling just a little chuffed about.
With the help of donations from the Milton, Wanaka, Invercargill, Balclutha, Mosgiel, Taieri and Waimate clubs the Dunedin Harbour Rotary Club raised $60,000 for the construction of a preschool in the village of Amelvet, on Malekula Island, in Vanuatu.
The project has since been completed, to the delight of Rotarians. Dunedin Harbour Rotary Club trustee Grant McLean said the club had never done a project of this scale before, certainly not an international one.
"Done and dusted.
"It was a good project to finish and such a worthwhile result."
But the project was not without some minor hiccups. Just before work was due to start, the Vanuatuan government was hacked and the Rotarians lost all contact with anyone in the country.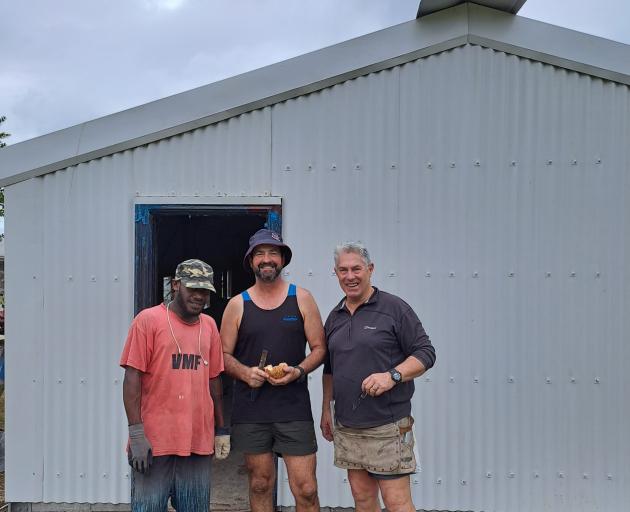 Once they resumed contact, it was relatively smooth sailing, thanks to the support from the other clubs and villagers, Mr McLean said. It was impressive to know that Dunedin Rotarians could have a positive impact on a place as far away as Vanuatu, he said.
"Everybody wanted us to achieve this goal.
"Meeting the people over there, the islanders, the teachers, the headmasters — we knew it was going to be a valued project for them."
They ensured there was as much local involvement in the project at as many levels as possible, Mr McLean said. Two labourers from Milton, and one from Wanaka, travelled to the village to share their Kiwi ingenuity with the villagers.
Upon returning home, they presented their work to the club last month. Labourer Ross Pringle, of Milton, said the locals were very hospitable, which made the experience all the better.
On their final night in Amelvet, the villagers gathered around their hut and sang to them. They had installed a plaque on the preschool to commemorate the efforts of the Dunedin Rotarians and those from other districts.
The 6m-wide, 10m-long preschool would hold nearly 30 pupils, and was both weather and cyclone proof.