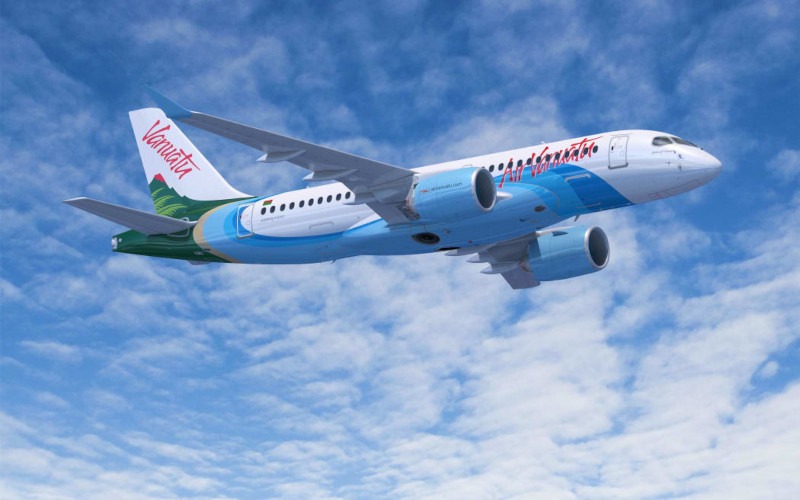 Richard Butler | Exclusive Report by RNZ News | DEC 8th, 2022
Acting Vanuatu Prime Minister Jotham Napat has confirmed his Government's support for a Congress of New Caledonia plan for airlinks between Lifou Island in New Caledonia to Tanna, Port Vila and Luganville.
Napat's assurance came when the President of the Congress, Roch Wamytan, visited Port Vila and said the people of Vanuatu and the Kanaks of New Caledonia are brothers and sisters.
The aim is to strengthen the movement of passengers between Vanuatu and New Caledonia, especially during the festive season. Meanwhile, Virgin Australia has confirmed it is resuming its service from Brisbane to Vanuatu from March 2023 with five flights a week.
Kanaks seeking support on referendum challenge
The group of Kanak leaders is also seeking support from Vanuatu to strengthen their bid to challenge the legitimacy of a referendum on independence conducted by France in New Caledonia late last year.
They want the poll's legitimacy challenged in the International Court of Justice.
The Kanaks had requested the postponement of the referendum due to covid-19, but this request was ignored by Paris.
The Kanaks mostly boycotted the poll which resulted in a resounding vote for New Caledonia to stay part of France.
A delegation headed by Roch Wamytan arrived in Port Vila on Monday to hold talks with the Vanuatu government and the secretariat of the Melanesian Spear Head Group.
He told Jotham Napat they are lobbying for support to challenge the legitimacy of the referendum.
Prior to the referendum, the Melanesian Spearhead Group of which Vanuatu is a member of, alongside Papua New Guinea, Fiji, and Solomon Islands, said the situation in New Caledonia was not conducive for a free and fair referendum.