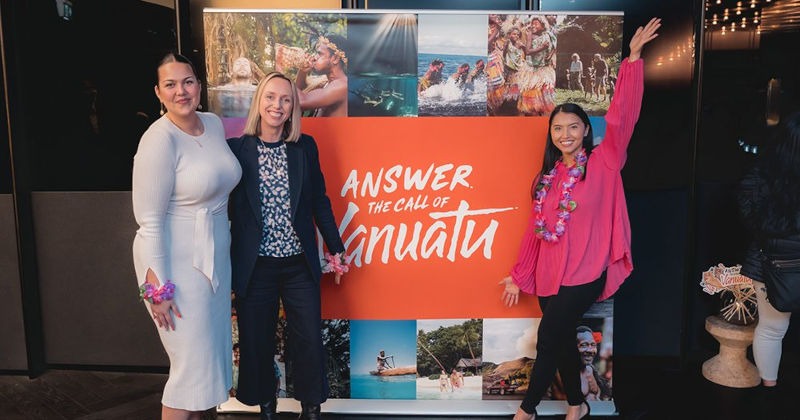 Richard Butler | Exclusive Report by Mark Harada of KARRYON | MAY 11th, 2023
The program, which screens to over a million Aussie viewers, gave the public a taste of what Vanuatu has to offer: palm-lined beaches, turquoise water, lush green rainforests, action and adventure, and of course, some of the warmest hospitality on the planet.
And after a showcase like this, who wouldn't want a bigger bite of the island nation?
"Have you ever been anywhere more beautiful than this?" asks one of the guides as they float blissfully in a canoe on the Matevulu Blue Hole in Espiritu Santo.
But the biggest applause during the episode was reserved for the Ni-Vanuatu women, who create a musical "symphony" from just water, as one of the guides put it. In case you're wondering … two of the five guide groups gave Vanuatu 5 out of 5 stars.
Bringing Vanuatu to Australia
Before the viewing, VTO treated travel advisors and partners to pre-screening drinks and canapes, while during ad breaks (yes, this was live TV remember), Air Vanuatu gave away two tickets to the soon-to-be relaunched Brisbane-Santo service, ex-Sydney, via a lucky door prize and a 'heads and tails' trivia game.
VTO also awarded prizes including Mumm champagne and Tanna Island coffee, among other goodies.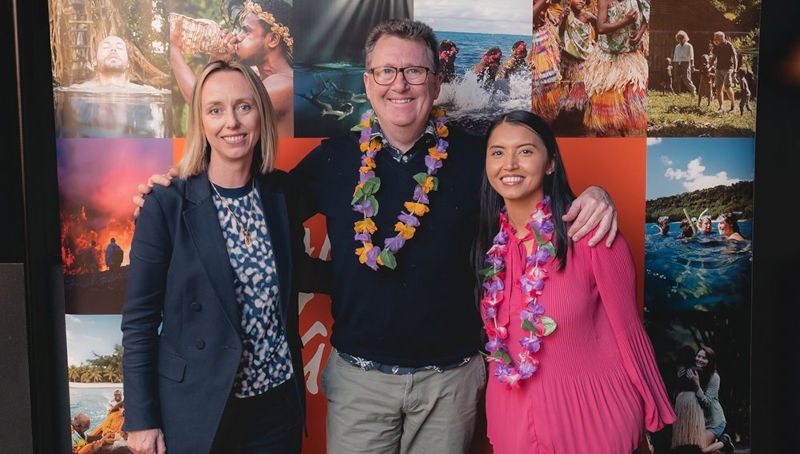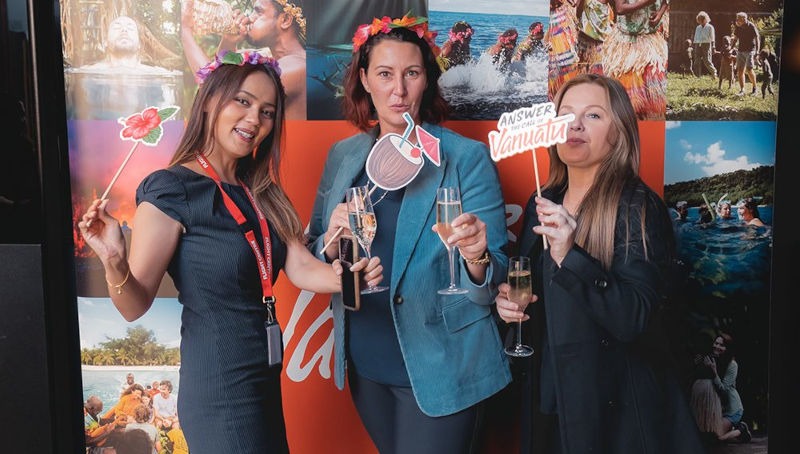 Towards the end of the screening, Air Vanuatu surprised every guest with super special airfares to Vanuatu. These comprise return Sydney-Port Vila flights for just $199 (and $299 for companions) with domestic flights to Santo and Tanna Island for a mere $40!
"We're incredibly grateful to everyone who joined us last night for the screening of Travel Guides," Vanuatu Tourism Office Australian trade and marketing representative Jessica Evans told Karryon.
"The room was buzzing with excitement as we watched the show's cast enjoy an unforgettable Vanuatu adventure, experiencing the best of the country's culture, food and natural beauty.
"We know this episode will have captivated viewers, and will generate a wave of enthusiasm and bookings for our travel agent partners.
"We're here, ready, and excited to assist agents to 'Answer the Call of Vanuatu' for clients."
Bringing Australia to Vanuatu
Air Vanuatu Australia commercial manager Paul Forbes told Karryon the airline was "delighted to have supported and featured in the latest Travel Guides episode in Vanuatu".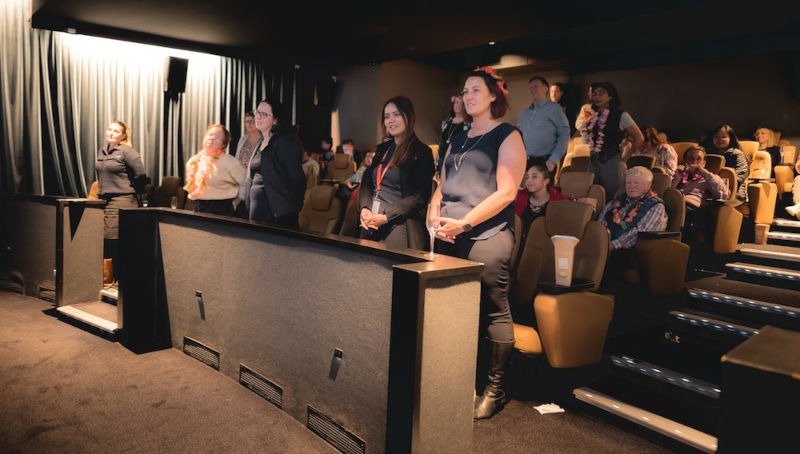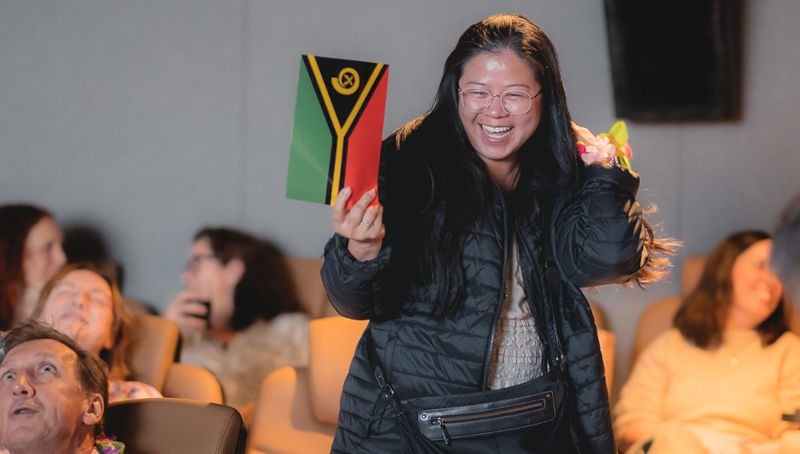 "The warmth of the Ni-Vanuatu people from the moment you step on the plane, the azure waters and the variety of holiday experiences shown, are all exactly the same in real life as they appeared on screen," he said.
"As the national carrier, we can't wait to welcome more passengers onboard for Aussies to explore all of Vanuatu's hidden gems that had their big moment on TVs across Australia last night, as well as help agents over the winter travel peak."
"We currently offer the most extensive flight schedule to the destination from Australia, with departures direct to Port Vila from Melbourne, Sydney, and Brisbane.
"We've also just launched some great special deal fares from Sydney, Melbourne and Brisbane to Port Vila, Santo and Tanna that agents can snap up for their clients, available on our website now and starting from $500."