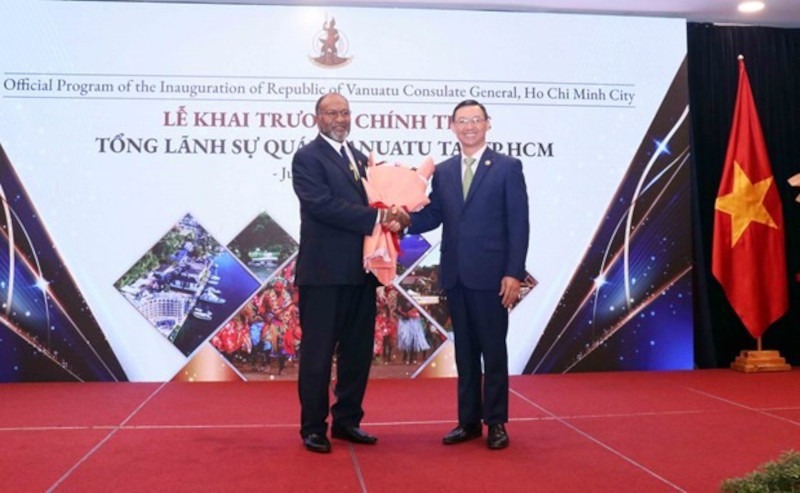 Richard Butler | Exclusive Report by SAIGON NEWS | JUNE 7th, 2023
The Republic of Vanuatu opened its Consulate General in Ho Chi Minh City on June 7 in the presence of Speaker of the Vanuatu Parliament Seoule Simeon.
Addressing the event, Charlot Salwai, a representative of the Vanuatu Ministry of Foreign Affairs, International Cooperation and External Trade and a parliamentarian, described the official launch of the Consulate General in HCMC as an important milestone in the intensification of bilateral diplomatic relations.
Vanuatu views Vietnam as an important partner who shares many similarities in history and national development, and it wishes to strengthen cooperation in the fields of common concern, he said.
Salwai noted the opening of the Consulate General holds particular importance since Vanuatu is working to tighten links with the administration and people of Vietnam. It is a demonstration of the commitment to promoting development and mutual understanding between the two countries so as to further facilitate their win-win cooperation.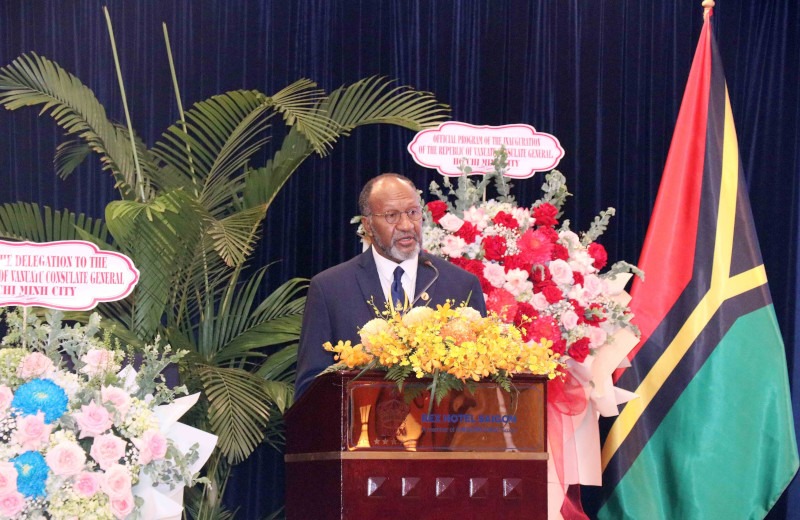 On behalf of local leaders, Tran Phuoc Anh, Director of the HCMC Department of Foreign Affairs, stressed that the ties between Vietnam and Vanuatu started in the early 20th century, when workers from Vietnam arrived in plantations of the archipelago nation. The Vietnamese community in Vanuatu plays a crucial role in strengthening the countries' bonds in terms of economy, culture, tourism, and people-to-people exchanges.
The Vanuatu Consulate General will serve as a bridge helping encourage Vietnamese businesses and people to come to explore new opportunities for experience tourism in Vanuatu and introduce economic chances that HCMC can bring to the country, he added.
Tran Nam Trung, Consul General of Vanuatu in HCMC, said Vietnamese people form one of the biggest foreign communities in Vanuatu, and they include many entrepreneurs who have practically contributed to the host country's development.
Given the community's socio-economic contributions, the Vanuatu Government realised the need to continue consolidating the two countries' diplomatic relations, and the opening of the Consulate General in HCMC is to implement that plan. In the early 20th century, tens of thousands of Vietnamese people, mainly from the northern region, came to work in plantations of Vanuatu.
Most of them returned to the homeland in 1960. There are about 500 Vietnamese-origin people in the South Pacific nation at present. The two countries set up diplomatic relations in 1982.