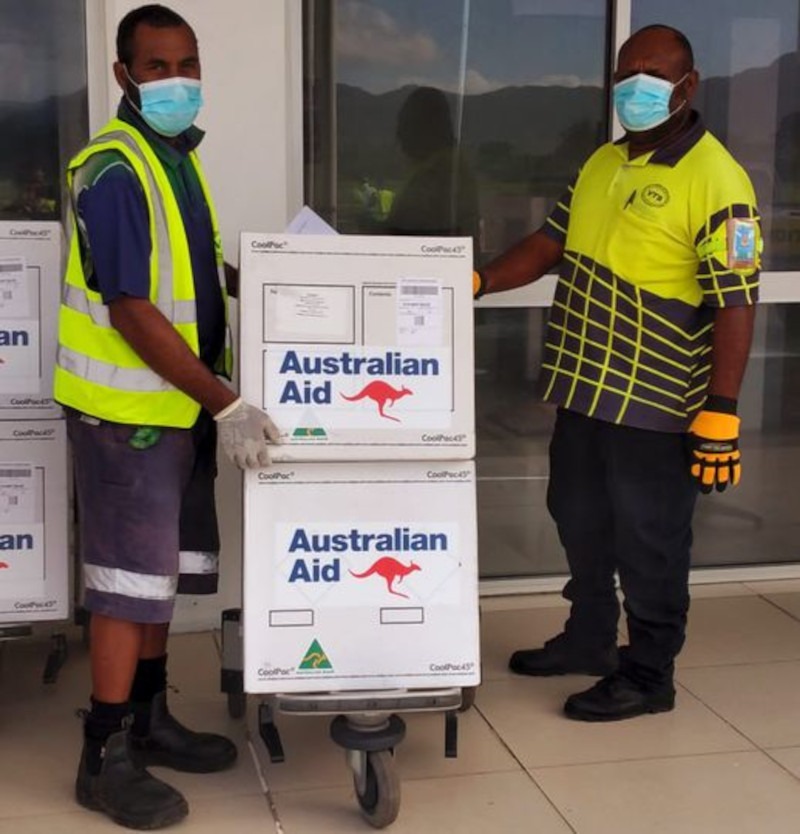 Richard Butler | Exclusive Report By Airport Vanuatu Press Release | July 27th, 2021
Airports Vanuatu Ltd (AVL) pleased to announce that the third batch of covid-19 vaccinations was received at Port Vila Airport on 27th July, 2021. Our freight team at Vanuatu Terminal Services Limited (VTS) again played a critical role in receiving and processing the freight delivery of 20,000 doses of Astra Zeneca, which arrived from Australia.
This delivery compliments the previous donation of vaccines from Australia, which have formed the basis of our initial vaccine role out. To date 8% of Vanuatu's population have received their first vaccine, and this delivery enables the Ministry of Health to continue the vaccine roll out.