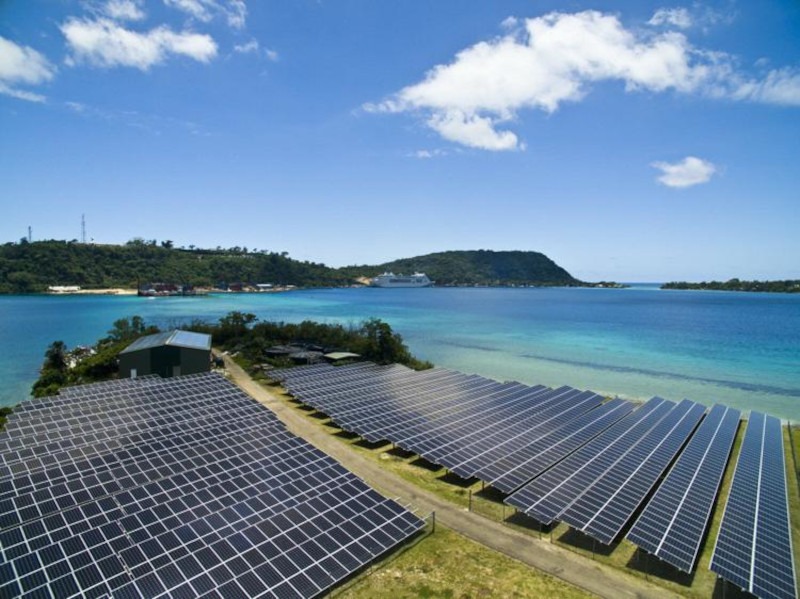 Richard Butler | Exclusive Report by Huon Hoogesteger of DAILY POST VU | JUNE 22nd, 2023
I'm an energy expert who has been coming to Vanuatu for 15 years. Over that time, I've helped install solar panels on schools as part of a volunteer effort to help these vital institutions cut a huge operating cost. Unfortunately, every time I visit it seems the cost of electricity just keeps going up.
This is a little frustrating! Vanuatu is rich in one of the best energy commodities around: sunlight. So what's really going on? Having designed, installed and rolled out major renewable projects across Australia for over a decade, I've helped industry after industry, and business after business cut their electricity bills, sometimes in half. I'm confident the same can be done in Vanuatu. I believe with very little risk and the right action, every single resident of Vanuatu can see their energy bills cut in half. We just need to push past the untruths about renewable energy.
Recently, concerns have been raised in this paper regarding potential job losses during the transition to renewable energy, concerns raised during the 5th Pacific Regional Energy and Transport Ministers Meeting (PRETMM) in Port Vila. While these concerns may seem valid based on previous industrial transitions, the situation is different when it comes to Vanuatu (and the Pacific more broadly) and its shift towards renewable energy. On a positive note, Minister for Energy Ralph Regenvanu also recognised the need for a move to energy transformation.
First, about jobs. There's actually not many of them in the fossil fuel economy within Vanuatu. Currently, Vanuatu's power industry relies heavily on diesel generators. This industry offers very limited job opportunities in power generation.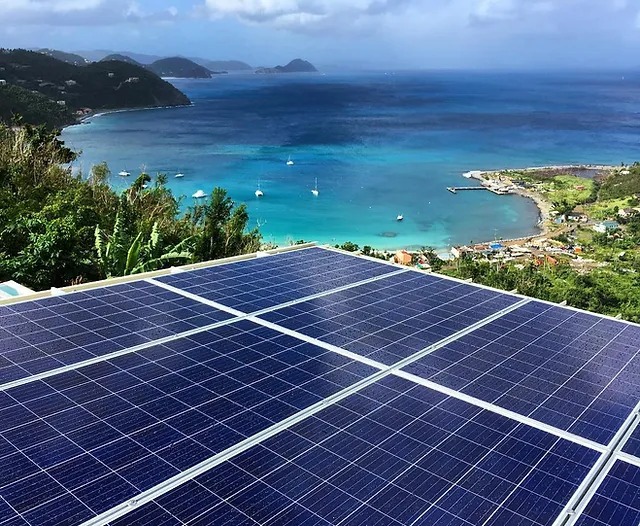 The generators used in Vanuatu are primarily imported from China and Europe, built and ready to run, requiring only a small number of skilled technicians, mechanics, and electricians for occasional installation and servicing. The supply of diesel fuel also involves only a handful of truck drivers and a few shipping companies. Essentially, the existing fuel-based energy generation benefits only a select few individuals, concentrating wealth in their hands.
On the other hand, renewable energy, particularly solar, wind, and batteries, requires a more significant workforce to install and maintain. So there are lots of jobs there. The construction and use of these technologies rely on a wide range of general, skilled, and (importantly) unskilled workers. The advantage is that these skills can be easily taught and dispersed throughout the islands, making them applicable almost anywhere and at anytime.
The long-term operational cost of solar energy is primarily general maintenance, such as panel cleaning, grass cutting, and occasional part replacement which, once again, keeps local people employed and engaged.
Moreover, as solar energy enables power generation in almost any location, the need for transmission lines and ongoing maintenance of poles and wires remains unchanged. In fact, grids with higher amounts of renewables are becoming more valuable worldwide due to the need to transport and manage a greater number of solar "generators" throughout the network. As a result, there may be a requirement to strengthen and extend the grid to reach more people on every island and therefore create more jobs.
Considering that solar energy has no ongoing fuel costs and solar panels typically have a lifespan of 20+ years, while new lithium-based batteries can last 10-15 years, the potential benefits for Vanuatu are significant. The transition to renewable energy would reduce reliance on imported fuel, eliminate power blackouts caused by fuel transportation issues, fuel costs, generator failures, and payment problems.
Over time it reduces the cost to everyone connected to the grid directly, and to every consumer through lowering costs of living broadly.
In the pursuit of improving lives and reducing the cost of living for every resident of Vanuatu and achieving energy independence, the concerns of oil barons in Saudi Arabia and the oil industry losing some money are of the least concern. The benefits of a better environment, reduced fuel imports and a more reliable power supply far outweigh any potential losses for these external entities.
For government, increased savings means increased free cash flow for consumers which will increase the amount of tax being paid in all other sectors and it will stop costing the government who are subsidising the energy generation. Really there is no one who loses in this transition.
It's critical that all of government gets behind the move to Vanuatu. It shouldn't be that hard. Here's the political message: more jobs and 50% off your electricity bill.
Huon Hoogesteger is a solar pioneer who increased the standard of commercial solar and disrupted the traditional energy retail model with Power Purchase Agreements (PPAs).