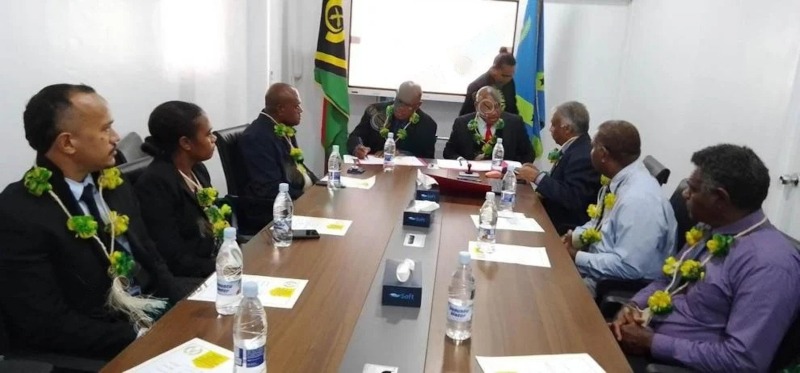 Richard Butler | Exclusive Report by Anita Roberts of Daily Post VU | MAY 20th, 2023
The Vanuatu National Provident Fund (VNPF) and the Vanuatu Government signed a Memorandum of Understanding (MOU) yesterday, pledging partnership in the establishment of a private hospital.
The Minister of Finance responsible for VNPF, John Salong, and the Minister of Health, Gaetan Pikioune, put pens to paper for the MOU in the presence of health professionals and VNPF Board Members.
Under the MOH, VNPF will provide funds to assist on providing business development support services to its members; facilitate health practitioners and coordinate services, expertise and research in support of the health business; and carry out due diligence on all projects as a result of the working relationship of the partnership.
The Government, through the Ministry of Health (MOH) will assist in giving options to citizens for health services and for regulations and permits for operation of private health services throughout Vanuatu.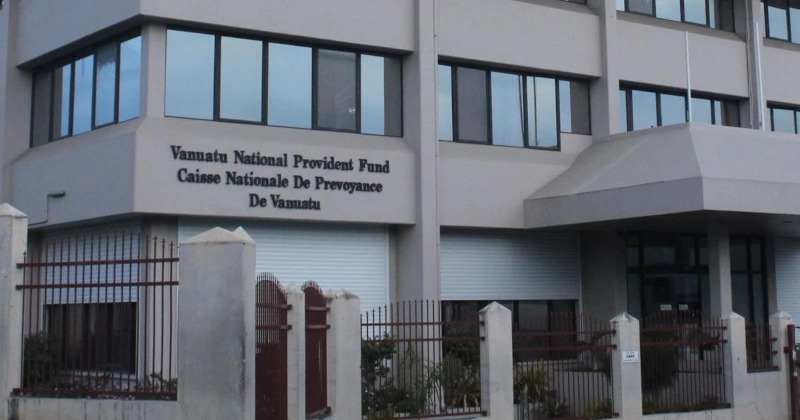 The MOH will invest on projects aligned to achieving VNPF goals; ensure the financial and economical security of the members of VNPF through professional and ethical leadership standards; and to assist validate the joint partnership and its subsidiaries and pay all VNPF members its entitled benefits and its financial feasibility.
According to the General Manager (GM) of VNPF, the scoping for the private hospital conducted by the Australian-based Aspen Medical Services Ltd has been completed and a report will be submitted to VNPF for feedback before the submission of the final document to the VNPF Board.
The scoping will determine the cost for setting up the hospital and kind of services to be offered. Scoping covers market analysis, service line options, facility options, governance and management, financial analysis and key risks.
Health Minister Pikioune said the initiative is essential to strengthen health care services in Vanuatu. He commended VNPF for this initiative and assured the ministry is ready to assist in terms of setting up the private hospital and also a medical insurance for the people.
General Manager (GM) of VNPF, Parmod Achary, said: "We want to work with the government and the private sector. Regarding medical insurance, VNPF is waiting on the approval from the Reserve Bank to give us the licence.
"Now that the MOU is signed, we will work together with our consultants doing the scoping study to see what services we could provide through the private hospital. We (VNPF) have been working with MOH for the allocation of a land and for other areas like sharing resources and facilities."
The hospital is intended to be small-to medium-sized providing world-class care to members and tourists that would otherwise use services available in New Caledonia, Fiji or Australia. It is not intended to compete with the services offered by existing public hospitals, but to compliment the services.